More Musical Lego Creations: Phish, The Beatles, A Record Store
As a childhood Legomaniac and father of three boys, it's no surprise that my hearts races whenever I see something truly awesome made of the bricks, moreso if it's music related.  If it's related to my favorite artists, I may have to be physically restrained from posting about it.  Here's another trio of ultra creative models to supplement our last couple features, and they hit really close to home.
1. Leading off is this creation by twitter user @Phan_Demonium.  With just about every other fan-made Phish related endeavor available on the web, it was only a matter of time before some creative soul went the Lego route.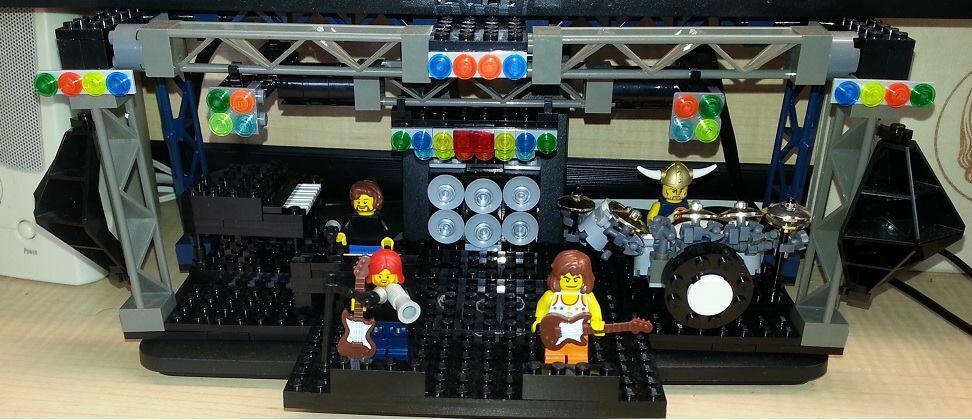 His is a work in progress, he's currently got some hippies setting up a new stage.  Here's a shot of them at work and an upclose of the Fishman minifig.  Be sure to follow him on twitter for more updates.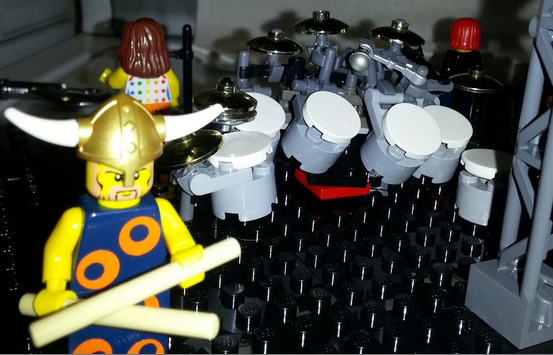 2.  From the Phab Four to the Fab Four.  This custom set of John, Paul, George and Ringo from the Ed Sullivan Show is actually available for purchase via Etsy.  Perfect gift for the Beatle fan who's got everything.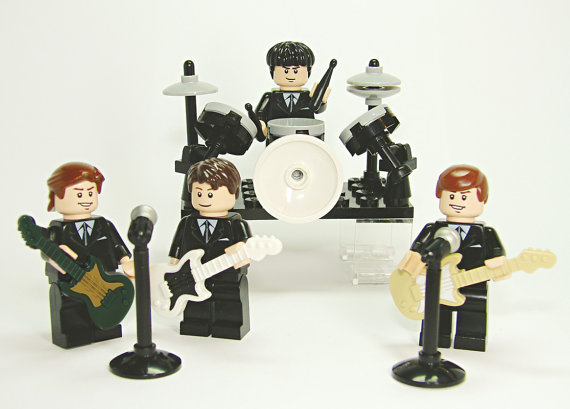 3.  Finally, in a model that's almost as much as a relic as The 1964 Beatles themselves, here's a record store (remember those?) posted by user eldeem on Rebrick (a site I may have to frequent to get more Lego fix).  Attention to detail is everywhere -- check out the crate, boombox, and turntable.  You can almost hear the condescension in the employee's voice.