Widespread Panic Will Close Spring Tour With A Three Show Chicago Theater Run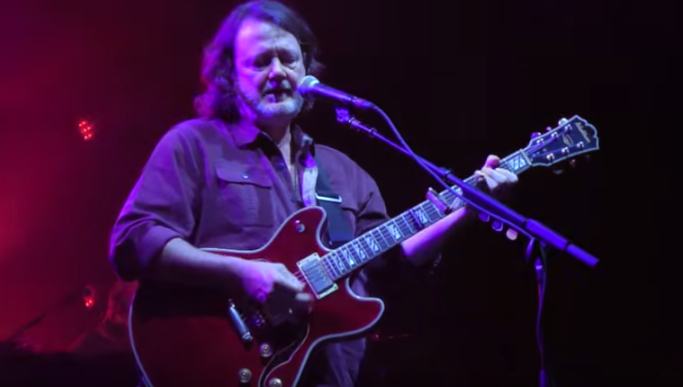 If there's one thing that has characterizes Widespread Panic's touring in recent years, it's been their willingness to "set up shop" in a city (see: Milwakuee) and treat fans to an extended time in more intimate settings.
So it's curious that the only multi-night stand in Chicago since their last hiatus was a two-nighter at UIC Pavilion on their first tour back.  Since then we've seen a trio of "one-setters" -- two summer stops at Northerly Island and a festival set at North Coast -- but it's left some wondering... where's my multi-night Theater Panic?
2016 marks their first return to The Chicago Theater since the 2011 Halloween run, and they are settling in for a three big nights in the big house to close the spring tour: May 5-7th.  Tickets go on  sale 2/19 at 10am CST via ticketmaster.com.
The run concludes a month-long jaunt that starts in Texas, blankets the Southeast, and then finishes up in the upper Midwest.  Add this to the winter tour, and they should have some significant momentum coming into the tour closer.
Not that it's needed.  The New Year's Run again proved to be peak Panic -- and their official videographer was on hand to document a lot of what was new and exciting.  Check out videos of some of their more interesting covers.
"Heroes" - Just days prior to losing David Bowie, Panic tackles one of his most beloved tunes.
"Hallelujah" - Part of the traditional sit-down/acoustic portion of the New Year's show, the Leonard Cohen classic.
Jessica - Who doesn't love Chuck Leavell?  The dude practically makes the Rolling Stones tick these days and still managed to guest with WSP and Mule of New Year's.
High Time We Went - Not from the NYE run, but rather the last taste of Great Lakes Panic.  Joe Cocker's rave-up from the incomparable Riverside Theater in Milwaukee.