Nine Thoughts On Widespread Panic's Upcoming "Slow Down"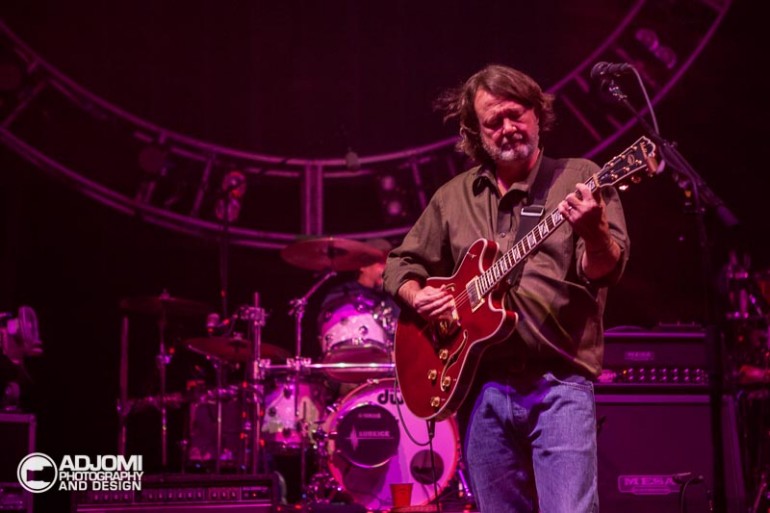 Widespread Panic returns to Chicago this weekend to close out their Spring Tour. But they do so under the specter of recent comments alluding to a touring break or potential hiatus.  An initial
interview given by JoJo Hermann
("we're not going to tour anymore") proved to be so controversial, that his statement had to be walked back twice in subsequent pieces.
First, by Sunny Ortiz ("I think you almost have to read in between the lines, you know. We really didn't say, or at least we really didn't come to a decision as far as [to] stop touring. I think what the verbiage should have said was that we're going to do a smaller amount of shows") and then by JB ("we're just going to roll on...and we'll have other anniversaries").
The dealings with the press are as interesting for what they do reveal (Red Rocks and Jazz Fest are still on the table) as for what they don't -- a general wishy-washiness indicates this is still very much in work-in-progress thinking.  But the show must go on, and we'll be savoring this weekend's shows regardless.  Here are nine thoughts that occurred to me considering this upcoming "slow down".
1. This type of break shouldn't be something you announce, it should be something that you just do.  Clearly this is no breakup.  The mere mention of these things in the media -- especially since it appears there is no real plan in place -- is certain to spur more outrage than convey information.  It seems the band should have just released the dates as they become available and let the fans figure it out.
2. In fact, what is being hinted at reminds me essentially of a plan that other jambands have executed already.  After a long break up String Cheese Incident returned to mainly gig at festivals, Red Rocks and the occasional short tour.  To a lesser extent, this has been Phish's M.O. as well, going back even pre-hiatus.
Nobody expects Phish dates in the spring, and their fall tour is always "optional".  The Phish Summer is typically built around a handful of reliable stops and maxes out at 3-4 weeks.  This is probably a window into what the future of Widespread Panic looks like.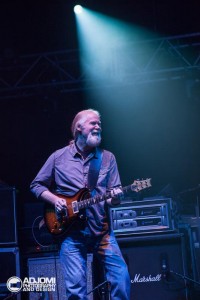 3. I love Jimmy Herring in Widespread Panic.  But -- not gonna lie -- I also love him in the Phil Lesh Quintet and the Aquarium Rescue Unit.  If this slow down means even a slight uptick in those extremely dormant projects, it can't be all bad.
4. The elusive solo JB gig.  We used to see these, at least annually, at the Hannah's Buddies fundraisers -- but that didn't even come together in 2016 now that Hannah's at NYU.  Might WSP being largely "off the road" allow for a small scale solo JB Tour?  Fingers crossed.
5. It's funny that Red Rocks and Jazz Fest get called out as definites on the 2017 slate, but Halloween and New Year's Eve don't get a mention.  Always among the most reliably great, widely anticipated and biggest party shows of the year, one would hope these long standing traditions continue (they never miss in a touring year).  But Sunny's comments specifically mention wanting to be around for special events and holidays ("[we want to] lead a normal life, go to our kids' recitals, birthday parties, anniversaries, Thanksgiving dinners").  I hope that wasn't some sort of "out".
6. Gearing up for three nights at the Chicago Theatre, I'm not going to get greedy and hope that hometown runs like this are special enough under the new touring paradigm to warrant inclusion.  But let's talk about Milwaukee.
The band's three night stops at the Riverside Theater on fall tour are the stuff of legend and have been a constant throughout the Herring era.  I'm just going to assume we'll be seeing one of these this October, and in all Octobers in perpetuity.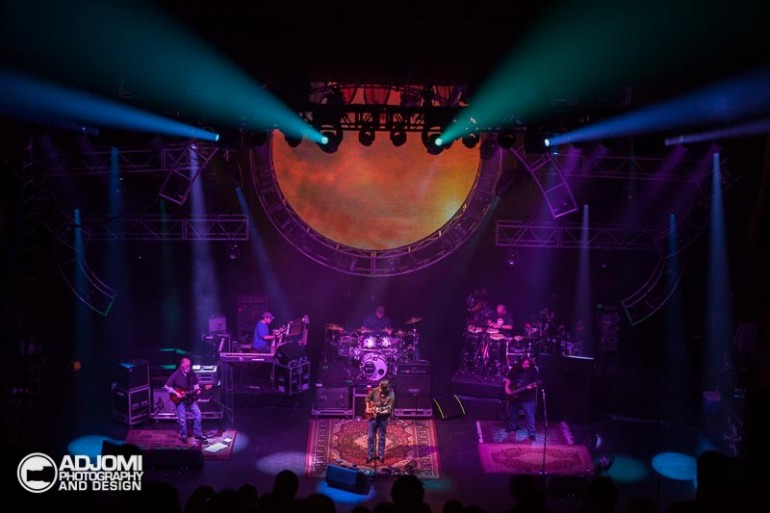 7. Regarding the New Orleans Jazz Fest call out.  The Thursday evening, long headlining slot at the fest is perfect for this band, it's fans and fest-goers at large.  But do you know what else was perfect?  When they used to do night shows to supplement the festival appearance.
In fact, my favorite Panic show ever was probably 5/1/99, a Jazz Fest night show.  If they're really going to zero in on Jazz Fest as a must-do pillar of their touring plans, why not get the most out of it?
8. Here's a thought: if you're trying to maximize exposure to hard core fans while minimizing the number of shows, how about hosting your own festival?  The Panic en la Playa events were a first step towards this, but obviously location and cost was a limiting factor for some fans.
How about a stateside (camping?) festival with multiple nights of Panic headlining.  Three sets per night?  Special guests / openers / late night acts?  A "Wood" set?  It'd all be on the table.  WSP can call the shots.
9. After getting my first glimpse of Phil Lesh's Terrapin Crossroads this spring, I believe that it's a concept that other bands reaching a "slow down" period should consider.  They generally stay off the road, but have an intimate "home base" to perform and showcase talent that the band is digging.  Imagine the possibilities -- regular visits by band members in whatever configuration, shows by extended family and friends, maybe even the occasional Panic gig.
Build it in Athens, Atlanta, or even New Orleans.  Pack it with WSP memorabilia and serve the finest food and beverage.  It'd be a place that fans could flock to from all over the country.
Slowing down doesn't have to mean an end, or even a stop to evolving or innovating.  I'm excited to see the shows this weekend, but also to see what's next.
Keep it here for more updates throughout the weekend.