Graphical Breakdown Of Phish Concert Attendance 2012
Hidden Track did some outstanding research into the total sales of the Phish concerts in 2012. Upon seeing the figures, they seemed to demand a visual presentation. I tweeted the following image, and am putting up on the blog for increased visibility.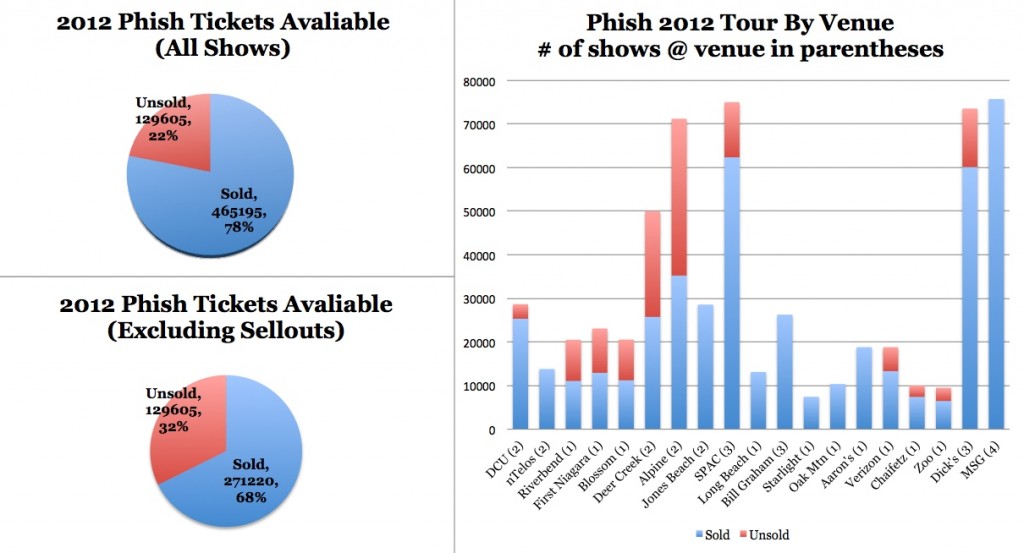 We've definitely seen a trend towards smaller venues in 3.0. With some of the larger sheds seeing capacity in the 50 percentile -- might we see the trend continue in 2013?