VIDEO: JRAD NYE Acoustic - 5 Camera "Big River"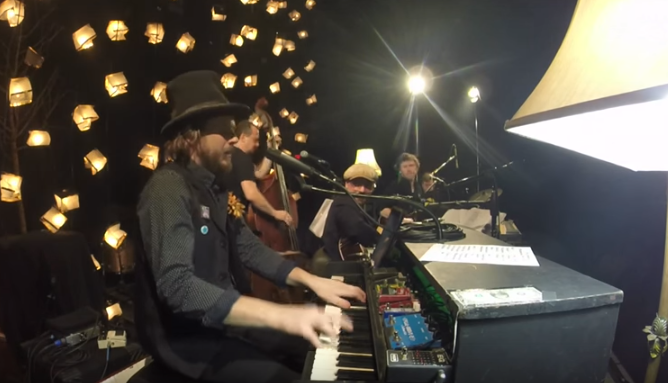 What's not to like?  Every detail is sublime -- from the cool stage dressings to the height and pitch of Marco's hat.
The 57th (!) installment of RAD Tracks Thursday offers the rare acoustic treat of Johnny Cash's "Big River, shot and edited by Foggy Notions with five camera's place right on stage.
Here's the complete setlist and full audio stream / download of the three set performance via archive.org.