The Roots Of Jazz Underground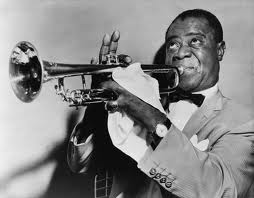 This installment of Notes From The Jazz Underground features the playlist based on the October 18th show.  If you're new to Jazz Underground, let me fill you in on a few things.  First, it is the brainchild of Paul Abella, a local musician and radio programmer / host, who carved out a place for the eclectic side of jazz on the dial late on Friday nights.  Second, I think it works so nicely on this site because of its premise:  essentially that jazz doesn't fit easily into a corner.  It creeps its way into all sorts of genres, in unexpected artists and recordings.  Paul, like other contributors at The Barn, wears his love of Grateful Dead and jambands on his sleeve... but his knowledge of music runs so deep, he'll toss in jazz leaning records from sources as diverse as punk, reggae, latin, and put them alongside some of the most groundbreaking jazz artists going.  Truly the Jazz Underground.
That said, this week's playlist features virtually none of that.  It was labeled by Paul as a "roots "show, and that's just what we have here.  Classic cuts by artists who only need a single name: Satchmo, Bird, Miles, Mingus, Herbie and Thelonious.  You've heard most of these guys on the show before, but never all together, and some of this stuff can push just as many boundaries as the more underground stuff you're likely to hear in this series.  A playlist like this only comes around once in a long while for NFTJU, so be sure to bookmark this one and revisit when its time to get back to basics.
Notes From The Jazz Underground runs Friday nights on WDCB 90.9 FM.
| | | |
| --- | --- | --- |
| Track | Artist | Album |
| West End Blues | Louis Armstrong | The Complete Hot Fives and Hot Sevens Volume 3 |
| Picasso | Coleman Hawkins | The Jazz Scene |
| Parker's Mood | Charlie Parker | Yardbird Suite |
| Eighty-One | Miles Davis | ESP |
| Poinciana | Ahmad Jamal | The History of Chess Jazz |
| Back at the Chicken Shack | Jimmy Smith | Retrospective |
| Song for My Father | Horace Silver | Song For My Father |
| Jump Monk | Charles Mingus | Thirteen Pictures |
| The In Crowd | Ramsey Lewis | The In Crowd |
| Track 3 | Anthony Braxton | Five Pieces |
| Cantaloupe Island | Herbie Hancock | Empyrian Isles |
| Frankenstein | Jackie McLean | One Step Beyond |
| Bye Ya | Thelonious Monk | Monk's Dream |
| Live Right Now | Eddie Harris | Plug Me In |
| Delphia | Freddie Hubbard | Red Clay |
| So Tired | Art Blakey And The Jazz Messengers | A Night In Tunisia |
| Polly Wolly Doodle | Leon Redbone | On the Track |