The Barn's Best Of The (First Half) of 2013
Since we didn't publish our Best of 2012 list until February of 2013, I'm pleased as punch to get a jump on this post prior to July 31st -- it's our list of our best albums of the first half of the year...
Many thanks to @WeirScrewed for contributing this list which I (Steve - @thebarnpresents) will embellish with the following note (I've also included some additional picks below):
First, I couldn't agree more with most of these selections, they are the very same albums that have been burning up my playlists since winter (though I've added a handful of my own selections in the "also check out" section below. Second, I speak for both of us in expressing gratitude to @neddyo at Hidden Track for his weekly new music column which was first exposure to several of these - a very valuable resource!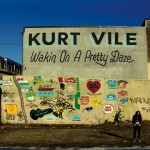 Kurt Vile- Walkin on a Pretty Daze- This is my leading candidate to take home the crown for Best Album of 2013. There is an indescribable coolness to this album that just works. When I mean coolness, I am not talking about 'been there, done that' coolness. I am talking about a detached feeling that comes through in the music where it really stretches out and jams without seemingly trying. It's that good. The whole album is solid, through and through. If you haven't sat yourself down to this yet, what are you waiting for? Do it.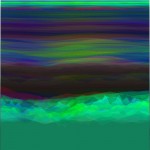 Kiki Pau- Pines- An out of left field masterpiece, this album contains the most fierce and intense jamming I have experienced in a long time. The last album that grabbed me this hard, shook me, and didn't let go was D by White Denim. Difficult to describe, way more difficult to walk away from.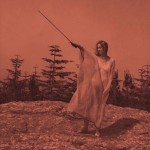 Unknown Mortal Orchestra- II- Containing some incredibly interesting sounds, this album sounds like something that cannot be reproduced in a live setting. I missed my chance to find out, sleeping on catching their Lincoln Hall date in March. A stylistic mish-mash that is a very compelling listen, you should hear this one.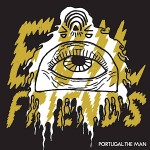 Portugal. The Man- Evil Friends- This one should be called Portugal the Mouse, as the famed producer Danger Mouse's fingerprints are all over this one. In a great way. Much like The Black Keys' Brothers  and El Camino, Danger Mouse added depth and texture to the songs of an already solid band in a way that doesn't compromise what made them good in the first place. This album is this band's best since The Satanic Satanist.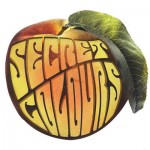 Secret Colours- Peach- I've seen this band described as Brian Jonestown Massacre on Prozac. I have no idea what the even means but it is compelling to say the least. British psychedelia full of crunchy guitars, catchy hooks, and some electronic elements sprinkled in -- but they're from right here in Chicago (despite the misleading 'ou' in their name). Deal me in.
Honorable Mentions
Foxygen - We Are The 21st Century Ambassadors Of Peace & Magic
Also check out (@thebarnpresents picks)...
Studio Albums
Tauk – Homunculus - Refreshing modern spin on the jamband - they probably hate being called a jamband
Superhuman Happiness – Hands - There's a lot going on here rhythmically, so let it sink in
Kingsley Flood – Battles - Infectious Americana-based rock, kept coming back to these tunes
Dawes – Stories Don't End - Not quite instant classic status of their prior albums, but essential listening if you're like me and love their sound
The Greyboy Allstars – Inland Emperor - Crazy that a sporadic funk band can turn out something so engaging
The Shouting Matches – Grownass Man - Didn't expect to like this, but rises above some of its indie peers
Jake Bugg – Spotify Sessions - Yep, he's a bit of a phenom, but these songs are worth a listen.  Can't wait to see what's next.
Jim James – Regions of Light and Sound of God - This un-MMJ like effort from the band's leader was worth the detour
Ben Harper with Charlie Musselwhite – Get Up! - I hope this album gave a good shot of the blues to folks who needed it the most
Chicago Farmer – Backenforth, Il - A genuinely great album that popped out of the Chicago scene - singer/songwriter of the "new folk"
Live Albums
The Black Crowes – Wiser for the Time - Cultivated from their last tour just in time to complement their huge 2013 swing
Phish – Phish: Ventura - Absolute monster of a set.  Bowie > Cities > Bowie.  *Gulp*
Various Artists – Love For Levon - A fine concert for an incredible legacy.  Worth a few plays.