Setlist / Recap | Simon Townshend @ Lincoln Hall 3/9/16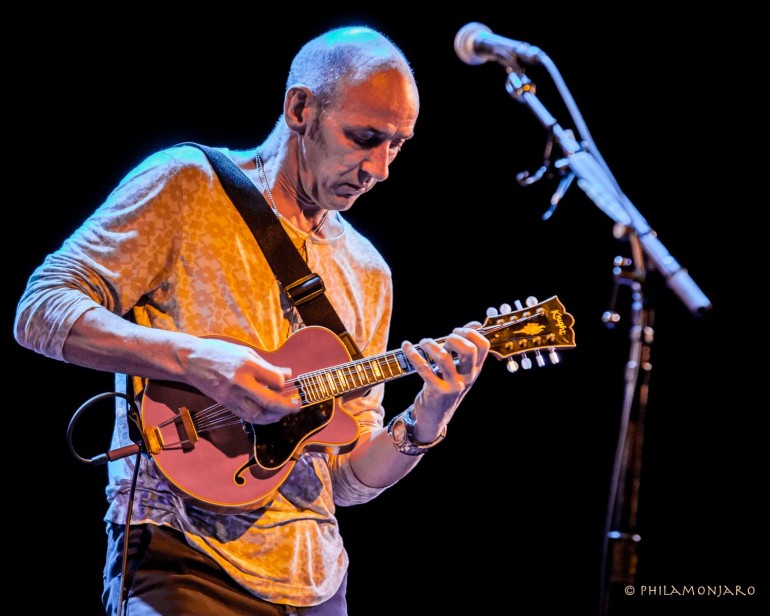 As the Who's musical entourage assembled in Chicago for their March 10th United Center concert, hardcore fans came out for an intimate evening with Simon Townshend.
In a very different role as second guitarist with The Who, this night Simon performed his own music. A front-and-center set of solo acoustic arrangements peppered with playing a few numbers on solo electric guitar –- reaching across his 30 plus year catalog.
Watching Simon playing a nylon-string classical-style guitar with a finger picking approach was a particular treat. Amongst a sea of influences, classical guitar also has a place in what makes his style distinctive.
While his songs -- in arrangement, melody, and lyrical content -- are decidedly his own sound, one can hear a vocal range, guitar attack and chord structures that possess a definable Townshend-family trademark style.
But what makes Simon's performances truly exciting  is his complete command of the instrument, and undeniable stage presence. His confidence shakes every bit of sound from his guitar with raw inspiration.
Set List:
Leaving This Town
Comeback
Way it is
She Asked Me
Bare Essence
Bed of Roses
Mother
Still Love
Denial
Heal
All SoReal
Making Waves
Time Bomb
Looking Out, Looking In
I'm The Answer
Forever and a Day
Stay
Ecstasy Heaven