Notes From The Jazz Underground Gets Too High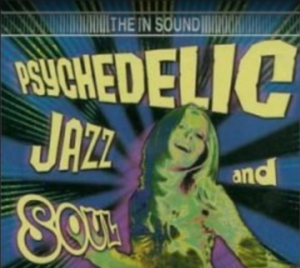 This edition of  Notes From The Jazz Underground was culled from the May 13th broadcast.
The set kicks off with Pat Martino doing Stevie Wonder's Too High for Stevie's birthday.
The birthday celebrations continued with Airto and Freddie Hubbard/Stanley Turrentine (yes, that's Herbie Hancock on keys) tunes.  What were these tracks celebrating? Creed Taylor's birthday -- he was the label head of CTI Records, the best jazz label of the 70s, hands down.
The show continued with some Mark Lettieri, who performed with Snarky Puppy at Concord the following night.  The local connection continues with Spare Parts.  Their new disc is awesome (go ahead and bookmark the rest for later, we won't mind.
And for the type of glorious weirdness that NFTJU is known for, don't sleep on the new Cuong Vu/Pat Metheny album.
One more thing.  I've been hearing about Fugazi for decades and just assumed it wasn't for me.  With the two instrumental tracks that Paul slipped onto this playlist, I may have to do a little more research.
Check out the full playlist, and some additional tracks below.
Mark Lettieri - Goonsquad
The Hue - "Blackout"
Umphrey's McGee - "Nemo" from the DMB Caravan stop in Chicago
Touch My Beloved's Thought, First Part from Diana Quiñones Rivera on Vimeo.
De La Soul - Oodles of O's
Complete Playlist
| | | |
| --- | --- | --- |
| Track | Artist | Album |
| Too High | Pat Martino | All Sides Now |
| Contempt | John Zorn | Naked City |
| Y'all Are Good | Marbin | Aggresive Hippies |
| Little Minx | Mark Lettieri | Spark and Echo |
| Blackout | TheHue | Beyond Words |
| Nemo | Umphrey's McGee | Chicago 7/9/2011 |
| Lucky Southern | Airto | Free |
| Hornets | Freddie Hubbard & Stanley Turrentine | In Concert, Volume 1 |
| A Drowning | How to Destroy Angels | How to Destroy Angels |
| Arpeggiator | Fugazi | End Hits |
| Joe #1 | Fugazi | Repeater |
| Acid Kiss | Cuong Vu & Pat Metheny | Cuong Vu Trio Meets Pat Metheny |
| Funky Fareed | Spare Parts | Warehaus West Sessions, Volume 1 |
| Swunk | Joshua Redman | Momentum |
| Ferrari | Jason Miles & Ingrid Jensen | Kind of New |
| Parallel Sister Track | Dave King Trucking Company | Surrounded By Night |