Listen To David Gilmour Cover The Beatles' "Here, There And Everywhere"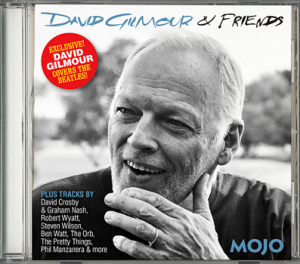 With Pink Floyd's The Endless River behind him, David Gilmour is back to recording and touring under his own name.
Next month's issue of UK rock magazine MOJO will feature an exclusive recording of Gilmour covering the Beatles' "Here, There And Everywhere." Though the magazine hits news stands Tuesday, the track is available to listen to now.
The Revolver cover remains similar to the original, echoing the delicate simplicity of McCartney's original. Yet through ghostly background vocals, reverb-drenched piano keys and the slightly psychedelic tone of the electric guitars, the song is distinctively in Gilmour's own style.
Gilmour will perform at the United Center and Auditorium Theatre in April of 2016.
Listen to the recording below.