Hear Kurt Cobain Cover The Beatles' "And I Love Her"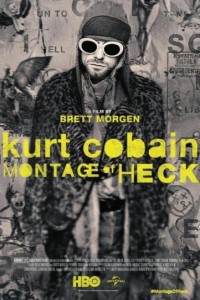 Shortly before the Kurt Cobain documentary
Montage Of Heck
is to be released, a slew of new videos and audio clips have arisen. Amongst the newly discovered material from the late singer is this somber cover of the Beatles' "And I Love Her."
The raw home recording finds Cobain fitting the McCartney-penned pop song to his own style, complete with a droning guitar riff and a lethargic, gloomy vocal line.
The song will be on the documentary's soundtrack alongside other unearthed and unreleased tracks.
"Nobody in Kurt's life – not his management, wife, bandmates – had ever heard his Beatles thing," director Brett Morgen told Rolling Stone, also pointing out that the singer once claimed to like the Beatles but hate Paul McCartney.
Listen to the recording below, and watch the trailer of Montage Of Heck, which is supposed to see a limited theater run before its HBO debut on May 4.
Montage Of Heck trailer: