White Denim Songwriter Releases New Songs As Bop English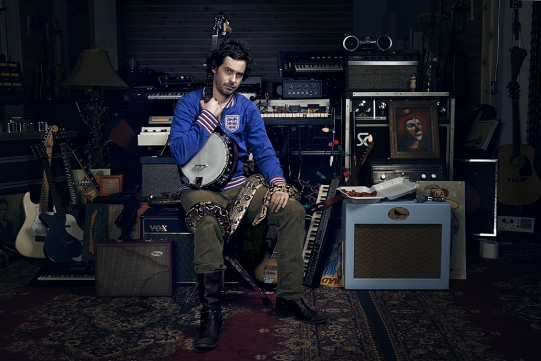 White Denim's James Petralli is back with more genre-defying songwriting, but this time under the moniker Bop English.
Over the last month, the songwriter has released two songs from Bop English's upcoming full-length, Constant Bop, out April 21.
Though his distinctive vocal delivery is still there, the songs feature a more relaxed pop sound than White Denim's guitar-centric writing allows.
Album opener "Dani's Blues" is a rollicking pop track, a bouncy, organ-heavy song with a catchy vocal melody. "Senitmental Wilderness" moves at a fast pace, with an acoustic riff matching the speed of his lyrics.
Bop English ought to be able to hold over White Denim fans anxiously awaiting the band's next move, offering similar vibes and as much creativity as Petralli has ever offered.
Bop English will perform at The Empty Bottle on May 6.
Hear the new songs below.