White Denim Replaces Two Members For Reunion Show In Austin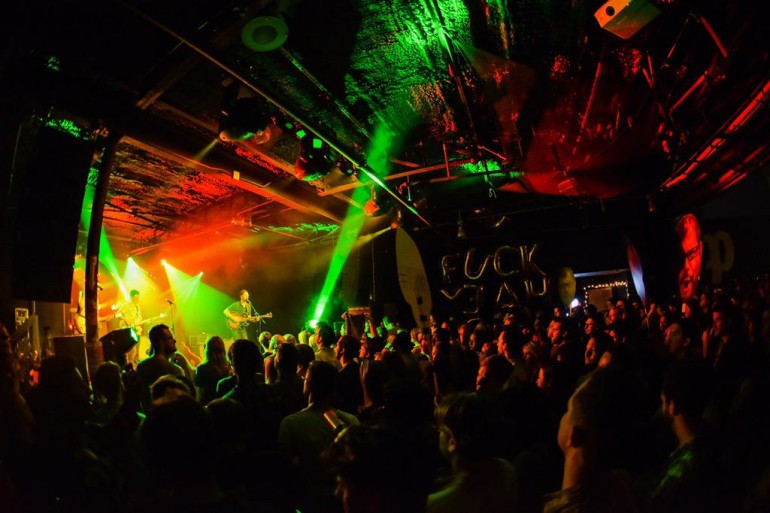 After a yearlong hiatus, White Denim reunited in Austin at a launch party for a local phone app called "Do512."
Or, at least they sort of did.
Though performing again under the moniker White Denim (as opposed to singer James Petralli's recent side-project Bop English), the band was missing two key members, lead guitarist Austin Jenkins and drummer Joshua Block.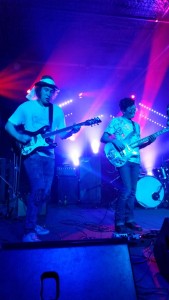 The absent members were replaced by members of Bop English's touring band. While this meant that White Denim kept their four-piece, dual-guitar lineup intact, fans of the band will quickly see the replacement as a big problem.
White Denim's live shows are considered practically legendary by their fan base's standards, and Petralli's songwriting is only a small part of the hype.
Jenkins' virtuoso guitar work took the band to new heights after his inclusion in 2010's excellent Last Day Of Summer and 2011's epic D, playing the key role in the group's transformation into one of the best live and studio bands around.
Block's drumming showed an equally high level of musicianship, his flawless playing constantly leading the band's build throughout each complex jam, encouraging the spontaneous creativity that made their live music stand out.
Of course, it's old news that Jenkins and Block have been busy since White Denim's informal hiatus, having played a huge role in the success of rising R&B star Leon Bridges' debut record and tour.
Though no full set list has emerged from the Austin date, informal reports claim that the hour-long set consisted heavily of Bop English material alongside White Denim songs, while lacking the transitions and intricate jamming fans expect from the band's previous incarnation.
With no tour dates announced in the immediate future and no official announcements from the band, it's impossible to say whether the Austin show is an indication of things to come for White Denim.
But speaking as a long time fan of the group's live show, let's hope it isn't.
Watch what little video exists of the "reunion" date below, and if any readers have further information, please feel free to comment.
H/T detroittigers1969 on PT
Another short clip:
http://happymercado.tumblr.com/post/129968740942/ooooooooooooooo-whitedenim-atx