The Steepwater Band Releases Single, Will Celebrate Album Release In Chicago 4/2/16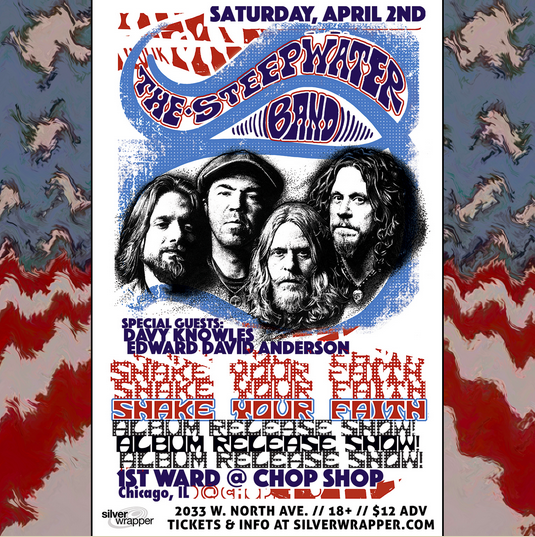 Relentlessly touring Chicago based blues-rock outfit The Steepwater Band is set to release its first new record in four years, and the first since they added guitarist Eric Saylors.
While this spring will find them touring heavily in their "home-away-from-home" in Western Europe, it won't be before getting a proper send off from their hometown.
They play Chicago's 1st Ward / Chop Shop on April 2nd with friends Davey Knowles and Edward David Anderson to celebrate the record's release the day before.
In the meantime, they're still touring their Stones cover set throughout the Midwest.  As this first single from the new album proves, there's plenty of Stones swagger in their new material.  Here's "Shake Your Faith"....
The Songs: Shake Your Faith – Mama Got To Ramble – Be As it May – Break – Bring On The Love – Jealous Of Your Way – I Will Never Know – Walk In The Light – Gone Goodbye – Last Second Chance – Ain't Got Love