Setlist / Stream / Download: Tortoise @ Empty Bottle 7/14/13
Does listening to certain music ever make you feel smarter? That's how I feel whenever I listen to Tortoise.  They fill a certain intellectual space that other bands don't -- coupling instinctive listening and responding with something that requires a bit more brain power.  Is it jazz? Rock? Something else?  Why does this grab me so much?
Here's a great set from earlier this summer at their Chicago area home, The Empty Bottle, who certainly feature their share of challenging music.  They also played at a street fest in the city that same weekend.
Setlist

Tortoise
Empty Bottle - Chicago, IL
July 14th, 2013

High Class Slim Came Floatin' In, Charteroak Foundation, Dot/Eyes, Minors, Ten Day Interval, Swung From The Gutters, Along The Banks Of Rivers, Monica, In Sarah, Mencken, Christ and Beethoven There Were Women and Men, Gigantes, Prepare Your Coffin, Glass Museum
Encore
Benway, Eros, Salt The Skies
The Stream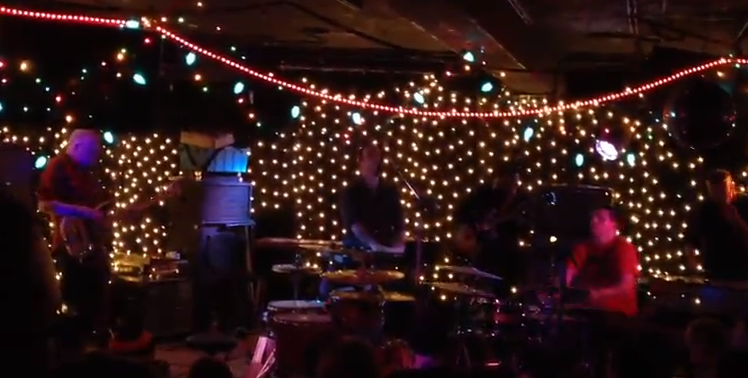 Tortoise @ The Empty Bottle
[box type="download"]Download Entire Show (mp3 .zip)[/box]