Review / Photos | Maceo Parker @ City Winery
Maceo Parker Makes It Funky
Words: Joann D. Ball | Photos: Philamonjaro Studio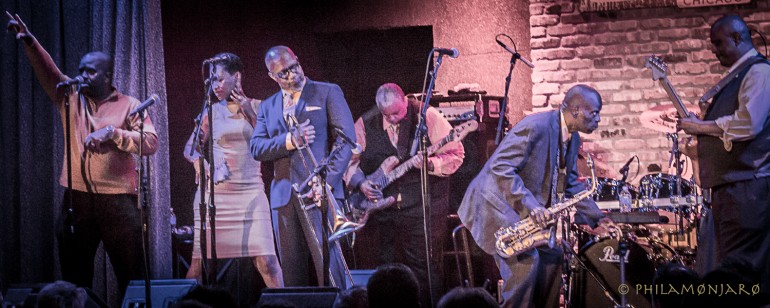 Maceo Parker is a soul and funk legend. He's best known for bringing the noise for James Brown, George Clinton and Prince. His trademark saxophone percussion style has been a hip-hop sampler's delight. For the last two decades, he has been music director of his own band which he calls "the tightest little funk orchestra on earth."
Given the 72-year old's work ethic, you could call Maceo Parker the unstoppable sax machine. His City Winery Chicago debut was one of the final dates on a three continent tour. After a sold-out early performance and a short break, he joined his 5-piece band and two backing singers for a loose and lively late show.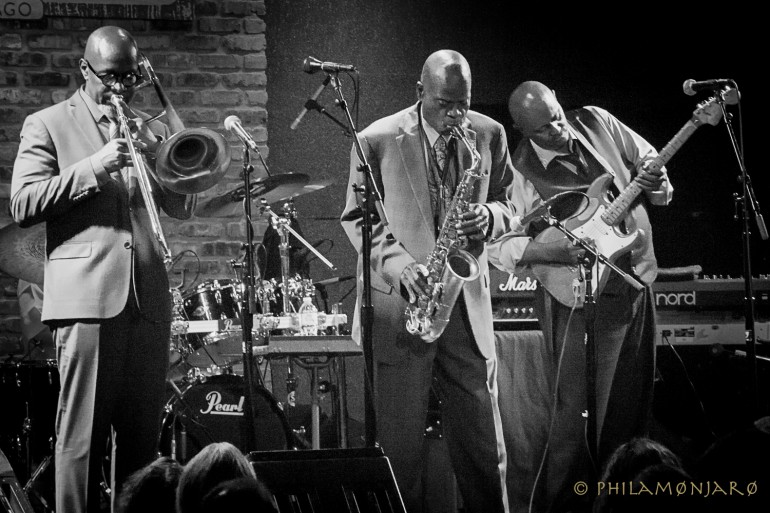 Maceo and company opened with "Funky Fiesta" which he accented with a few lines from Ray Charles' "What'd I Say." The extended jam that followed was punctuated by bassist Rodney "Skeet" Curtis' solo, and classic lyrics including Brown's "ain't no drag, Papa's got a brand new bag" and Clinton's "make my funk the P-Funk."
Early in the set, Maceo sang and played "In Time" from his 1990 release Roots Revisited. Then he referenced his new memoir 98% Funky Stuff – My Life in Music while explaining his magical music formula. "We do 2% jazz and 98% funk," he said.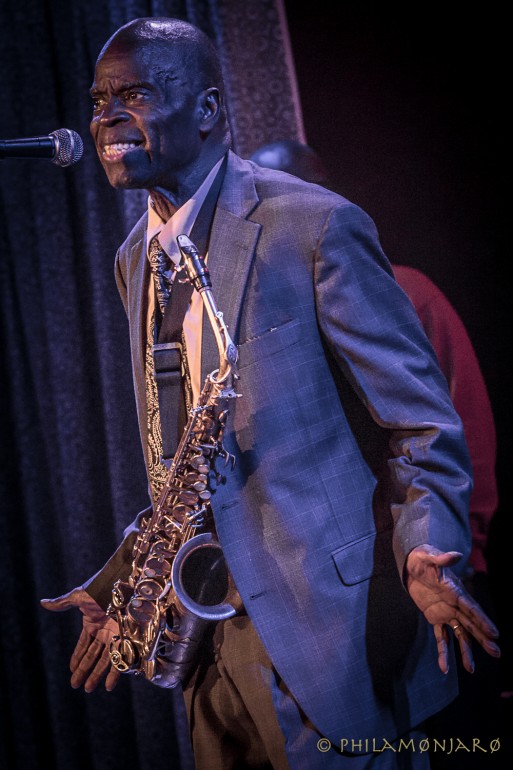 To prove his point, he grabbed his alto sax and keyboardist Will Boulware joined him on a short up-tempo version of Duke Ellington's "Satin Doll." Maceo then sang "Prisoner of Love," an early 1960s ballad by James Brown. He continued the tribute to the Godfather of Soul with the more familiar "Make It Funky" before taking it to the bridge and dropping into "It's Too Funky in Here."

Maceo's 2005 release School's In was the theme for the second half of the show, and each musician got a chance to teach a funk lesson. Notably, his son Corey Parker rapped on "What You Know About Funk" from that album, and trombonist Greg Boyer tore into Brown's "Give It Up or Turn It Loose." Funky drummer Dennis Chambers, who played with Maceo in Parliament-Funkadelic, ended the set with an extended solo that received a well-deserved standing ovation. Maceo began the encore with "You Don't Know Me" by his idol Ray Charles, and ended the 90-minute performance with a stirring version of "Pass the Peas."