Preview & Ticket Giveaway | Bill Laurance Group @ City Winery 3/23/16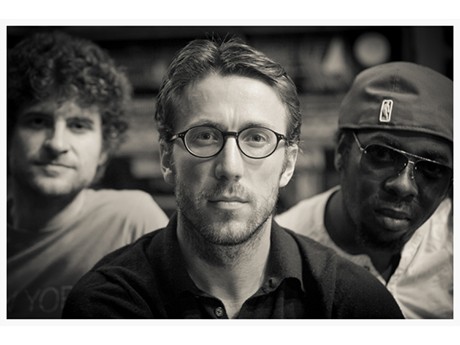 As far as modern jazz goes, nothing pricks up our ears more than the words Snarky Puppy.
In fact, when we first heard of this gig [March 23 @ City Winery] with Bill Laurance Group featuring Michael League and Robert "Sput" Searight of the Puppy, it inspired us to write this post on the Snarky Fam.
Snarky Puppy wil be back in Chicago on May 14th at Concord, but if you'd like to get a little taste before then, we've got you covered with free tickets to the Bill Laurance gig.
Entering our contest is simple.
1. Send us an email with the subject "Snarky Fam" to info @ tomorrowsverse.com — in the body tell us your full name and the name of a friend you'd like to take.
That's it. You're entered. We'll notify the winner on Friday before the show.  But if you want a few extra entries, let's get social…
2. Find the link to this page in our Facebook timeline. LIKE it, and tag the friend you'd like to take in the comments — that'll give you a boost. Be sure to LIKE The Barn on Facebook for it to count!
3. Find our tweet about this page in our Twitter timeline. RETWEET it and that will give you one more boost. Be sure to FOLLOW @thebarnpresents on Twitter.
4. Read our post on Snarky Family.  Let us know in your email which of the group's side projects you'd be most excited to see next in Chicago.
5. Check out this video of Laurance performing "The Real One (Swift)".  No extra entries, but man... it'll get you going for this show!