Photos & Recap | Moutain Goats & William Tyler @ City Winery 4/11/16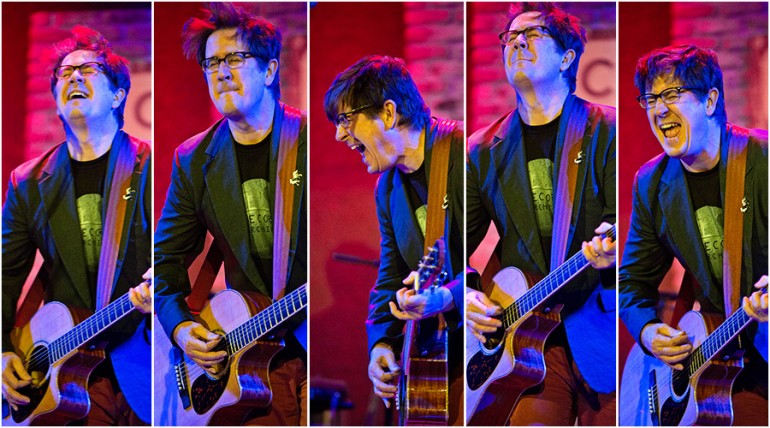 Mountain Goats.  What is it?  A band?  A person?  Possibly a small cult?
In any case, it was clear from the get-go that the fans are "all in", knowing words and subtleties across a vast catalog of songs.
Prolific songwriter John Darnielle assembled crew of crack musicians for this run, with drummer Jon Wurster, bassist Peter Bruno and multi-instrumentalist Matt Douglas, who covers piano, clarinet and sax.
Each of the instrumentalists played with subtlety and concentration, facing slightly inwards to each other rather than out to the audience.
The drums were primarily with played brushes -- the sticks coming out in full force only for accents, producing some jarring contrasts.
Despite the complicated emotional lyrics, Darnielle is happy and upbeat on stage, dancing loosely and without self-conciousness.
He was conversational between songs, offering insights into their varied origins: a video game or the culture of pro wrestling.  Introducing "Romans 10:9" quite merrily as being about chronic pain and illness and suffering.  Some chuckles from the audience provoked his response,  "people who laugh, those are my people."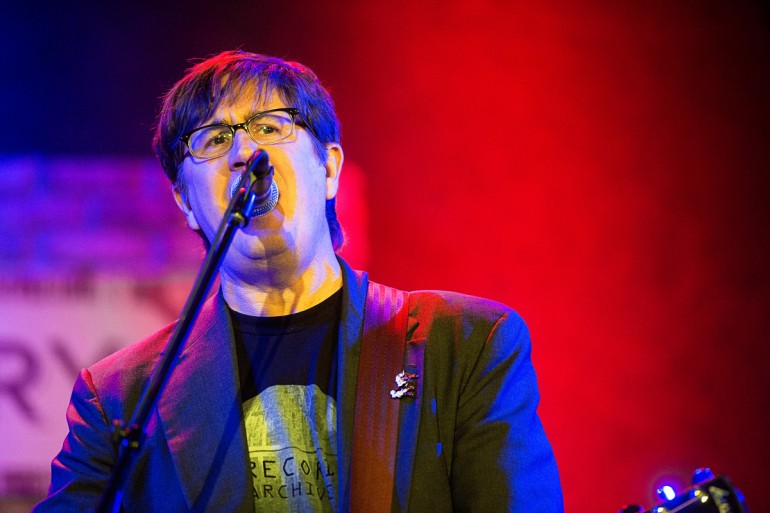 After the fifth song, the band took a break and Darnielle played the middle portion of the concert solo on piano and guitar. He picked up a notebook to refer to his setlist and those from previous shows.  While not able to get to them all, there is hope as the band will perform Tuesday and Wednesday to sold out crowds at City Winery as well.
And so it went across a main set and two encores, although the peak of the night, "No Children" may have occurred during the first.  The crowd reveled in shouting out all the lyrics while Darnielle moved across the stage in front of the mics to reach out to them, hugging some people, clasping hands with others. Connecting.
The show was opened by William Tyler, who performed five instrumental songs, each its own little symphony.
Tyler sat intensely hunched over his well-worn guitar with a technique that combines strumming, broken chords, and picking out the melody of the song separately at the same time -- all with relaxed virtuosity. The melody could at times be heard as a voice.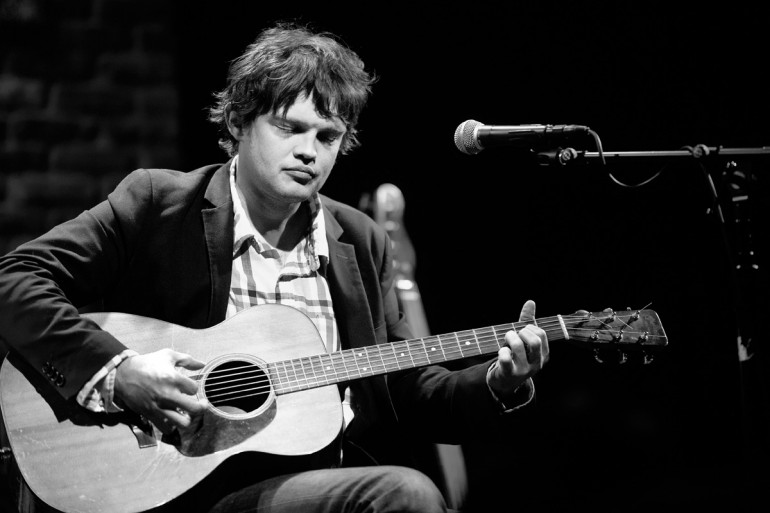 Between songs, his posture transformed from hunched and closed to open and friendly -- talking sweetly to the crowd and touching on the inspiration for his songs.
By his third song, he was making sweeping instrumental statements.  This particular number began much like the others with rambling, explorative, overlapping melodies but changed sharply three quarters of the way through -- shifting to a driving, loud, intensely rhythmic exercise before finding its way back home.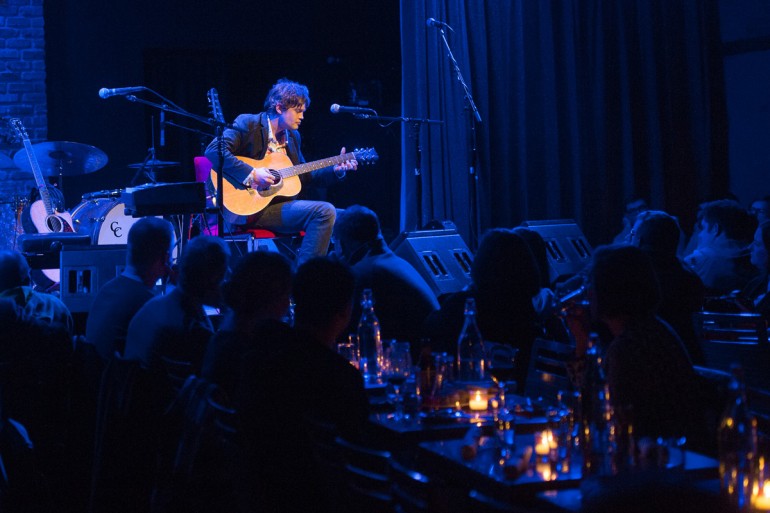 He spoke of his love for words and poetry, admitting jokingly that he still hasn't figured out how to combine his guitar playing with this other passion.
He also shared an anecdote about Terrance McKenna's book collection which was lost in a fire and contained an extremely rare book called "The Cult of the Peacock Angel" by Emerson. It was the loss of this book in such absurd modern circumstances (A fire at a Quizno's in the same building) which inspired his song of the same name which he played fourth. He wrapped with "Ponotoc", a song about Mississippi.
His opening set, with challenging but inviting vignettes, was effective in getting the crowd focussed for The Mountain Goats.
Check out his new track, "Gone Clear", from forthcoming album Modern Country.