Listen To Thundercat's Musical Tribute To Paris Following Terrorist Attacks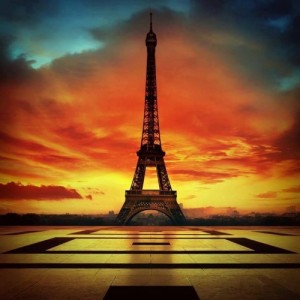 Thundercat is an especially reflective artist, every recording the man touches seeming to leak emotions and feeling, the virtuoso bassist and mastermind producer combining jazz, funk, R&B and psychedelic tones for an always unique listening experience.
A true artist at heart, it should come as no surprise that Thundercat quickly recorded a piece inspired by the terrorist attacks in Paris, uploading it the internet less than 48 hours after the shootings at Bataclan.
A collaboration with producer Brainfeeder, the piece is a short instrumental song that captures a number of emotions, mixing anxiety, beauty and sadness within a reflective tone.
Though only 84 seconds in length, the song inarguably captures a specific emotion in a way that few others could.
Listen to the "Paris" below.