His Hands And Feet Are Mangos, But Chris Thile Will Be A Genius Anyway, Grateful Brews, Phish's Technical Setup, More...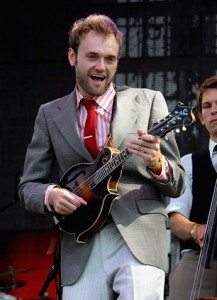 Congrats to Chris Thile, who though fans had known it for a while, is officially a genius (and the youngest ever at that)
They've got their own beer -- and are seeking fans input on the recipe.  Next stop, Grateful Dead branded medicinal marijuana.
The long lost Neil Young album -- Homegrown (reconstructed for your pleasure by obsessive fans)
One of the best concert reviews I've seen given the speed at which it was published and the depth of knowledge contained within -- Hidden Track's take on the Love For Levon concert
It has finally arrived.  All Things Umphreys is the complete stats and setlist database.  I'll be taking my foot of the gas on UM visual setlists for a while until I can process this sea change in UM knowledge.
This is the most awesome summary of Phish's stage gear that I have ever seen.
Here's a sweet retrospective on one of our city's most beloved small venues - The Hideout