Consumer Alert: Dead Fest In Yorkville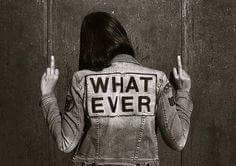 In all honestly, I've begun to despise reporting on this event, but feel compelled to for a sense of closure and to ensure that those who are considering (or already have) paying money for this event are informed.
The "drama" surrounding the planning and marketing, represents the very worst of what has otherwise been an exciting and celebratory extended weekend.  Misinformation, finger-pointing, airing of "dirty laundry", false promises, consumer gouging -- take your pick.
When we last reported, The Pranksters had pulled out, leaving the status of the Acid Test 50th Anniversary event in question.
Groovy World Media, the promoters of the fest have issued a statement stating that the festival is still on at Yorkville campgrounds, but rebranding and pulling back on some of the more ludicrous promises of the initial marketing (e.g. second site in the city, round trip 24 hour transportation to all event locations and Soldier Field).
So what we have left is pretty much a tepid jamband festival, with streams of the GD50 shows onsite....  a long way from the lavish promises made when the event first went public.  The promoter claims Mr. Blotto is on board, though I've found no confirmation through their channels.  Other locals confirmed include Thinner Teed, Spread and Pistachio Brothers (Update: The management of these three bands has indicated that they are not confirmed for the event).  Other than that, lineup filled with unfamiliar names.
Jim Turk, of All-Star Vibe Entertainment, who represents those bands offers, "Dealing with Groovy World Media and their representative Jackie Lane started as something close to a dream come true. It soon became obvious that what we were told were merely empty promises and disorganization.  It was made clear that bands All-Star Vibe Entertainment was representing could not be confirmed until time slots, locations and dates were provided. These bands were then put onto an official lineup without confirmation, as was the case with numerous national and regional acts. Like many of those involved, we felt like we were victims of con artists."
The press release announcing the commitment to the festival spends its first three paragraphs firing missives at their former "Prankster" partners.  Their social media site goes into detail posting email screen shots of correspondence confirming acts who have since backed away from this mess.
Their ticket links lead to the same old $500 "Trust Us" tickets and "dead" links ("Sales Ended").  Oh, and there's a website now -- deadfest.org -- which appears to be some kind of sick joke (screen cap of the entire site below.... seriously).
Recommendation: stay far away from this.  Apologies for ever reporting on it to begin with.