Chance The Rapper And The Social Experiment's "Surf" Is Completed, To Be Released Soon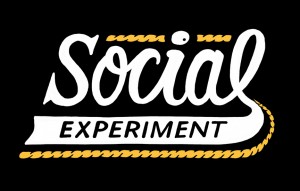 Chicago's Chance The Rapper has officially completed Surf, his full-length debut with Donnie Trumpet & The Social Experiment.
Chance has been backed by the Social Experiment for nearly two years now, and hasn't released more than an occasional single since 2013's highly acclaimed Acid Rap. His full-band record is amongst the most anticipated albums of the year.
Chance recently let Andrew Barber of Fake Shore Drive hear the album in full, Barber giving his best description of the first listen in an exclusive review. Apparently, Chance wouldn't tell Barber much about the songs and refused to reveal any guests, wanting the music to "speak for itself."
Barber not only offered absurdly high praise for the record, but revealed that it's full of surprising guests.
"On Surf, many of your favorite rappers (young and old) joust with your favorite R&B singers (young and old) to make these tracks larger than life," he writes. "I can't tell you who appears, but expect the unexpected…Curveballs galore."
As far as the album's sound is concerned, Barber stresses that the record isn't a follow-up to Acid Rap, but a debut that places Donnie Trumpet & The Social Experiment in the spotlight.
Barber states that Chance is "the ringmaster…But it's Donnie's show, with The Social Experiment flexing their muscles throughout the 16-song opus."
"There's a lot going on- layers upon layers of lush instruments, and distinctive sounds. Noises will emerge out of nowhere like a speeding Indy car zooming past you into the wall at 220 miles per hour," he writes.
Barber compares the release to a movie, thanks to a storyline, interludes and the constantly changing moods.
Though no release date has been set for Surf, Chance previously stated the release will be free, and Barber assures readers it will be released soon.
"How soon? Well I can't tell you that. But soon," he teases.
With this as the sole description of an album causing such hype and speculation, it would appear that fans have much to look forward to.
Read Barber's full review here and listen to The Social Experiment's "Home Studio (Back Up In This Bitch)" below.