Album Reviews | September 2015 Releases
By: Alex Wood
Thunderbitch- Thunderbitch [9/1]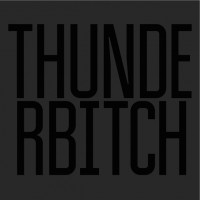 After releasing one of the year's best records with The Alabama Shakes, singer, songwriter and guitarist Brittany Howard surprised fans with an unannounced record as Thunderbitch. Consisting of Howard and a handful of Nashville rock musicians, the record has a gritty rock 'n roll sound, full of distorted guitar, pounding drums and dirty organ sounds. Howard's vocals are stunning as ever, though the lyrics seem more casual than with the Shakes, leaning heavily on classic rock clichés, yet never growing less interesting throughout the album's 30-minute runtime. Yet another great release from Howard, Thunderbitch is a welcome surprise and shows the songwriter hitting a creative peak in 2015.
The Arcs- Yours, Dreamily, [9/4]
Originally intended as a solo project for Dan Auerbach of The Black Keys, The Arcs wound up a full-fledged band, giving the record a sound distinctly separate from Auerbach's past work. Combining the sounds of psychedelic, soul, blues and indie-rock, the album shifts endlessly through catchy, well-produced songs, using organs, layers of guitars and background vocalists in its dense compositions. The Arcs gives Auerbach more freedom than with the Keys, which he fortunately embraces whole-heartedly. Though still patently the guitarist's classic sound, Yours, Dreamily, is a strong effort that rarely contains a weak moment, making it a record for those who love or hate The Black Keys.
Upcoming Tour Dates: 12/2 and 12/3 @ The Vic
FIDLAR- Too [9/4]
FIDLAR seemed to mature rapidly between their self-titled debut and Too, the new record boasting a more streamlined, less sloppy sound that still contains all the ruckus of their garage-meets-punk sound. The record is surprisingly catchy, the vocals generally screamed with grit over the loud, distorted barrage of guitars. Perhaps the biggest sign of maturity is the use of choruses, dynamics and distinct sections with songs, allowing the hard-rockers to breathe and giving listeners short breaks from their typical fast-and-loud attack strategy. Above all else, Too is simply too fun to ignore. It sucks you in and doesn't let you go.
Public Image Ltd.- What The World Needs Now [9/4]
Though far from their run of timeless classics in the late 70s and early 80s, PIL is back and recreating the formula they invented back then. Jagged, jarring, guitar-based instrumentals play beneath John Lydon's scattershot, surreal, spoken-word vocals. The lyrics are as odd as the music, embracing the too-often-forgotten goofiness of post-punk. Though What The World Needs Now is nothing new or particularly surprising from the post-punk legends, it finds the band channeling the same creative energy they've always had, and no fans can blame them or find disappointment in that.
Upcoming Tour Dates: 11/18 @ Concord Music Hall
Prince- HitNRun: Phase One [9/7]
After creating the backing-band 3rdEyeGirl and working with producer Joshua Welton on stellar 2014 releases Art Official Age and Plectrumelectrum, Prince is back, again working with the same crew. While HitNRun again utilizes Welton's modern-electronic production techniques, the album falls far short of Art Official Age, sounding surprisingly bland and average amongst today's standards in that scene. Perhaps Welton took too much control, or perhaps it's another example of Prince tending to gravitate toward extremes, but the album is mindless pop, lacking the energy and creativity that made Art Official Age such a success. The instrumentals are thin and unsurprising and the vocals lack originality or heart. While a few solid tracks exist in the album's latter half, most of HitNRun will leave Prince fans wanting more.
Gary Clark Jr.- The Story Of Sonny Boy Slim [9/11]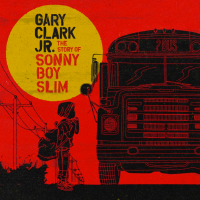 Gary Clark Jr. has been blowing up the festival circuit, creating a huge, dedicated following, his fan base liking to throw out terms like "visionary" to describe his guitar expertise. The artist's new album steps back from the flashy guitar style of his debut, focusing on songwriting and the development of a more complex, original sound, which does the artist wonders, creating a record that truly lives up to the hype. The excellent blues-guitar is still there, but Clark's songwriting now makes room for other instrumental passages, background singers (recorded by his sisters), and production tricks, skipping the glossy, sleek tone of his debut to embrace the grittiness that the blues should have. A perfect blend of songwriting, composition, lyrical melody, and, of course, soaring guitar solos, The Story Of Sonny Boy Slim proves that Gary Clark Jr. deserves the endless accolades he's achieved.
Upcoming Tour Dates: 4/1 @ Riviera
Craig Finn- Faith In The Future [9/11]
The Hold Steady's lead singer returns this year with another solo record, again dialing back the electric energy of his primary band for a more subtle set of songs. Featuring his distinct vocal delivery, wordy and spoken over the music, the songs feature the witty, clever charm that made Finn such a huge force in the scene to begin with. The songs grow slowly, never climaxing at the same heights as those of The Hold Steady, perhaps for the sake of emphasizing the lyrics. A songwriter who never seems to run out of ideas or words, Finn again delivered a set of stunning songs, each requiring a few listens to properly sink in. For fans of Finn or songwriting in general, this is another must-hear from the mastermind wordsmith.
Upcoming Tour Dates: 10/22 @ Old Town School Of Folk Music
Ben Folds- So There [9/11]
In collaboration with yMusic Ensemble, a string trio with flute and trumpet, pianist and songwriter Ben Folds returns with a new record and a new direction. The gorgeous string arrangements emphasize the emotional nature of the songs while helping the singer avoid the pop-music trap that brought his recent records down. The songwriting and piano playing is distinctly that of Folds, which fans will recognize and love. Though a few silly, shallow moments exist unnecessarily, the serious songs are worth your time. The record ends with an instrumental concerto recorded with the Nashville Symphony. If nothing else, So There finds the songwriter branching out in new directions, the ideas landing more often than not.
Low- Ones And Sixes [9/11]
Having recorded understated, quiet, indie records for over 20 years, Ones And Sixes represents a big departure for Low. Though still a spacious record focusing on gorgeous vocal harmonies, Low now moves into the territory of electronic music, using electro drumbeats, synthesizers and keyboards throughout. Even the piano sounds distinctly unnatural, smothered in effects of the ProTools era of recording. A wise use of dynamics exists throughout, adding momentum to the record as a whole, and contributions from a number of peers (including Wilco's Glenn Kotche) make the record an interesting listen as a whole. Ones And Sixes finds Low continuing to grow and change, and the quality of songwriting should keep fans satisfied.
Shannon And The Clams- Gone By The Dawn [9/11]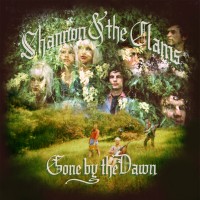 Garage-trio Shannon And The Clams have slowly adapted a more melodic sound since their formation five years ago. Beginning as a garage-punk band, the group has adapted a 60s R&B style that allows them to focus on songwriting and composition instead of simple blasts of energetic power-chords. Gone By The Dawn may represent the completion of this transformation, and is arguably the group's best set of songs yet because of it. The band shares vocal duties throughout, though the focus is on Shannon Shaw, who can easily switch between sounding like a 60s-Phil-Spector-era pop singer to a screaming psychedelic rocker from the late 60s, giving each song the edge it needs, be it gentle or guttural. An underrated band that deserves far more attention, Gone By The Dawn doesn't feature a single weak song and finds the band growing into a sound entirely their own.
Upcoming Tour Dates: 10/24 @ Subterranean, 10/25 @ Empty Bottle
Shemekia Copeland- Outskirts Of Love [9/11]
Though Copeland is known for perfecting her take on the modern blues, Outskirts Of Love seems to take this to a new level. The backing band seems to rock a little harder, often switching from ripping guitar solos to soft codas to massive crescendos all within a minute's time, while the songwriting reaches new heights, too. Co-written partially by The Wood Brothers' Oliver Wood, the songs often take intensely American themes from materialism to murder ballads, making the often-stale modern-blues music extremely compelling. Chicago loves Shemekia Copeland, and Outskirts Of Love is perfect evidence of why.
Upcoming Tour Dates: 1/22 @ Nathan Manilow Theatre, Park Forest IL
Libertines- Anthems For Doomed Youth [9/11]
Having released no music since 2004's self-titled sophomore release, alternative pioneers The Libertines maintained a dedicated following from fans and critics alike, largely for their nearly flawless debut Up The Bracket. The band returned ten years later with a new set of alternative songs, inevitably under heavy scrutiny. Perhaps because of the long-running existence of bands like Arctic Monkeys, The Killers or The Strokes since Libertines breakup, the record feels a little stale and unoriginal. There are still a lot of catchy songs, drawing easily comparisons to The Clash at its best, and the songwriting is emotionally charged and compelling. Though not groundbreaking, the album should be a welcome addition to the discography of a band that was thought to be complete ten years prior.
Stereophonics- Keep The Village Alive [9/11]
Stereophonics are longtime veterans of the alternative-rock scene, constantly releasing successful studio albums for the last 20 years. Their newest, Keep The Village Alive, is as strong as ever, featuring a set of powerful but catchy tunes that range from delicate ballads to radio-ready rock songs. It's the kind of album with a little something for everybody, with deep cuts to satisfy critics and die-hard fans and infectious pop songs for the casual listener. Keep The Village Alive solidifies the band's reputation after two decades of releases, proving a legitimate staying power for the five-piece.
David Gilmour- Rattle That Lock [9/18]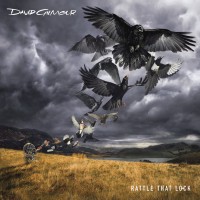 David Gilmour doesn't release many studio albums. In fact, Rattle That Lock is only his fourth ever released, and his first in nine years. Despite the time passed between albums, Rattle That Lock is amongst his best work, utilizing a sound that screams Pink Floyd and emphasizes his incomparable guitar abilities. From spacey, progressive instrumentals to catchy choruses, the entire album sounds like a culmination of what made Gilmour famous to begin with. A definite treat for longtime fans, Rattle That Lock is an impressive addition to Gilmour's impressive discography.
Upcoming Tour Dates: 4/4 & 4/8 @ United Center, 4/6 @ Auditorium Theatre
Ought- Sun Coming Down [9/18]
With Sun Coming Down, Ought has mastered a post-punk sound as nostalgic as it is original. Sharp, angular guitar riffs fall atop pounding drums and constantly moving bass lines, while the vocals jump frantically between a spoken delivery and singing. The lyrics are artsy and inventive, often sticking with you despite the oddball delivery. Though a lot of bands in today's scene attempt to bring back the post-punk sound, Ought appear to be on top of their game, delivering it with such sincerity and aggression that listeners could believe the songs were from the early 80s, assisted by the gritty production quality.
Upcoming Tour Dates: 10/27 @ Beat Kitchen
Battles- La Di Da Di [9/18]
Battles have carved a strange niche for themselves within the progressive-rock scene. Unusual time signatures are maintained by a skilled drummer as gurgling keyboard noises and well-calculated guitar riffs create strange melodies, completing the instrumental songs. Their newest record sticks to this formula to create unusual soundscapes, songs growing from slow, simple beats to massive climaxes, shifting awkwardly to something new as soon as each song feels established. La Di Da Di isn't the band's best work, but will satisfy fans of the band as well as progressive-rock fans in general, thanks to the well-designed structures and originality of sound.
Ryan Adams- 1989 [9/21]
Alt-country rock star Ryan Adams made national headlines for professing his admiration of Taylor Swift's most recent album by covering it in its entirety, landing himself a position on the charts ahead of Swift. Supposedly using Bruce Springsteen and The Smiths as an inspiration for the sound, Adams changes Swift's pop songs to something more comfortable and familiar, replacing synthesizers with guitars and changing vocal melodies to fit his acoustic approach. By only leaving the words the same, Adams emphasizes the lyrics, often stripping the songs down to maximum simplicity, his stark delivery a direct contrast to Swift's joyful approach. In the end, 1989 is better than one would expect, and recorded with a sincerity and level of respect that raises it above the level of a money-grabbing gimmick.
Widespread Panic- Street Dogs [9/25]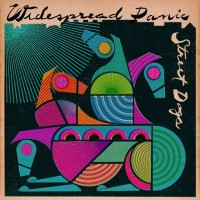 Widespread Panic's twelfth studio record combines practically every sound in the band's current repertoire into one cohesive album. From blues to funk to southern rock to jazz-inflicted progressive rock, Street Dogs is full of the sort of big jams that are both expected and sought out from the band. With most songs surpassing the six-minute mark, the album successfully plays on the band's notorious live abilities, the no-frills production helping emphasize the high level of musicianship. Though the band may not be best known for their studio recordings, Street Dogs is certainly worth a listen for both fans of the band and fans of a classic guitar-driven rock sound.
The Dead Weather- Dodge And Burn [9/25]
Featuring a star-studded lineup of Jack White, Alison Mosshart of The Kills, Dean Fertita of Queens Of The Stone Age and Jack Lawrence of The Raconteurs, The Dead Weather are a band guaranteed to deliver a big record. Dodge And Burn, their first in five-years, may be their best to date. Boasting an obviously significant influence from White, the riffs are heavy and blues-based, often rocking like a midpoint between Black Sabbath and The White Stripes. White handles an unusually large portion of the vocals, taking lead on one track but contributing backing vocals to most songs, while Mosshart's delivery fits the classic rock vibe perfectly, singing with angst and passionate grit. The high level of energy doesn't give in until the last song, making for a consistent, quality listen.
Kurt Vile- b'lieve I'm going down [9/25]
Though every Kurt Vile album features a similarly downbeat, strung-out style, complete with mid-range, ranting vocals and intricate guitar picking, the songwriter continues to change with each consecutive release. His newest much of the lengthy jams featured on Wakin' On A Pretty Daze in favor of more concise compositions. Clean production allows the subtle layers of guitar and keyboard accompaniment to come through, while simple drumbeats leave room for Vile's guitar and vocals to shine. The use of banjos, drum machines and a heavier focus on pianos and keyboards give the album sonic diversity, keeping it interesting throughout. Another fine addition to Vile's discography, b'lieve I'm going down will more than satisfy longtime fans while gaining some new ones.
Upcoming Tour Dates: 10/22 & 10/23 @ Thalia Hall
John Scofield- Past Present [9/25]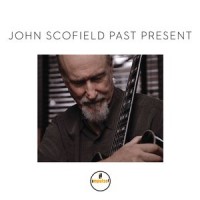 Scofield reunited his 90s lineup, featuring saxophonist Joe Lovano and drummer Bill Stewart, for Past Present. For the most part, the record keeps a relaxed tone, Scofield and Lovano exploring each post-bop composition through improvisational sections as drums and bass hold the groove. Scofield's guitar work is phenomenal as ever, full of soul and constantly seeking new directions and ideas. Lovano's saxophone complements this perfectly, sitting out when needed and entering with force to keep each jam moving in its necessary direction. For pure musicianship and imaginative soloing, Past Present is a tough one to top this year.
The Underachievers- Evermore: The Art Of Duality [9/25]
Hip-hop duo The Underachievers are somehow still generally considered an underground act, despite a string of releases that rival practically any of their peers' best work. Their style is simplistic, the beats harkening back to the late 90s or early 2000s, never excessive but always interesting. Their simplicity allows for the lyrics to come through, which is where the duo really flexes their muscles. Trading verses, the two writers discuss their childhood, careers, social system and more with blunt honesty and an almost philosophical tone, each song avoiding clichés and delivered with an intelligent mindset. Music fans that are tired of today's hip-hop scene need to look no further than The Underachievers to find greatness in modern-day rap.
Youth Lagoon- Savage Hills Ballroom [9/25]
Youth Lagoon, the project of songwriter Trevor Powers, began as a bedroom pop project, his first albums muddled by unnecessary layers of instrumentals, every piece seemingly drenched in a variety effects. Savage Hills Bedroom marks a significant change. The vocals are clear, recorded with minimal effects and are in the songs' forefront. The instrumental backing is generally minimal, featuring primarily a piano and strings. When layers of instruments do enter, they exist to create a dynamic emphasis, never seeming out of place or excessive. The record sounds all the better for this artistic transformation, allowing Powers' lyrics to come through and giving a highly emotional air to the project that lacked in previous albums. The vocal lines stick with you while the instruments feature a grand, epic feel, underlining said lyrics. Savage Hills Ballroom is a moment of maturation for the young songwriter, and a promising sign of things to come.
Upcoming Tour Dates: 10/21 @ Thalia Hall
Dungen- Allas Sak [9/25]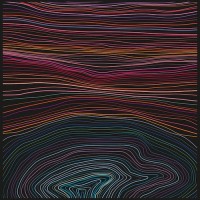 Swedish psych-rockers Dungen return after five years with Allas Sak. Despite the break from recording, the band's sound hasn't changed too much, which is all for the better. Dungen have mastered their sound, looking to 70s psychedelic and progressive rock for inspiration. The songs on Allas Sak range from using murky, effects-drenched electric-guitar solos to acoustic songs packed with vocal harmonies to lengthy jazz-flute instrumentals, yet the tracks form a cohesive sound as a whole. Though a lot of bands try to recreate a nostalgic psychedelic tone in the studio, few succeed with as much conviction as Dungen.