8-UP | Eight Artists On The Way Up & When To Catch Them
We'll always cover the old favorites, but it's also worth keeping a lookout for artists that may be on their first few swings through Chicago. This new feature, 8-UP, showcases eight acts on the way up -- catch 'em before they're big.
Check them out in this Spotify Playlist and check out when they'll be in town below.
"Alluring Bedlamite" is a killer track from Chicago's Hood Smoke.  It appears on Rough Around The Hedges, an album whose release they will celebrate with the great Makaya McCraven at Hideout on May 20th.
The show's not until September, but I guarantee it'll be worth the wait. Khruangbin's otherworldly jazz has been burning up my playlists since winter.   The trio arrive in Chicago on their first US tour 9/12 @ Schubas.
Brazilian "Tropicalia-psych" act Boogarins has been on the mind thanks to reviews from @neddyo and the New York bureau.  They make it to Empty Bottle on May 15th.
From Tropiclia-psych to "psychedelic Appalachia".  Daniel Bachman is another in the wave of talented guitarists pushing the limits of the instrument these days (think Ryley Walker, William Tyler, Steve Gunn).  He'll be a The Hideout on June 10th.
California roots genre mashers The Dustbowl Revival will tickle your fancy if you gravitate to that old-timey sound, particularly swing.  They play at SPACE on June 2nd.
J Fernandez tackles psychedelia with a bit of post-rock flavor.  He's a Chicagoan, too, so although there's no dates presently on the books, he could be coming to a venue near you, soon.
Brad Cole plays a little more grown-up style of loungey vocal jazz with an undeniable cool.  He'll have several areas appearances, including 5/15 at City Winery, 6/11 at the Old Town Art Fair, and 7/2 at the venerable American Music Festival at Fitzgeralds.
One last Illinois native to round out this edition of 8-UP.  Trevor Sensor has got a gravelly voice to remember. At 22 years old, I'd say the future is looking bright.  Look for him 6/6 at Lincoln Hall.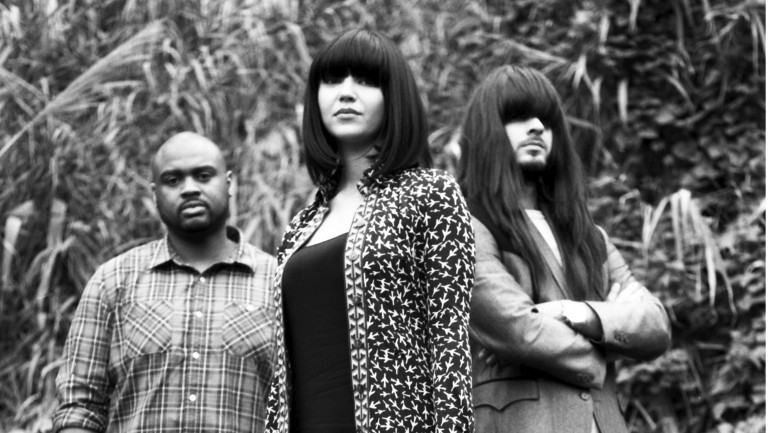 Khruangbin Plays Schuba's 9/12/16