Weed Sales Compared To Popular Brands [Chart]
Okay, so this one is not music related, but thought that just maybe it would be of interest to our readers.
The green revolution is big.  How big?  Let's say Oreos-times-five big.
Check out this chart from Statista.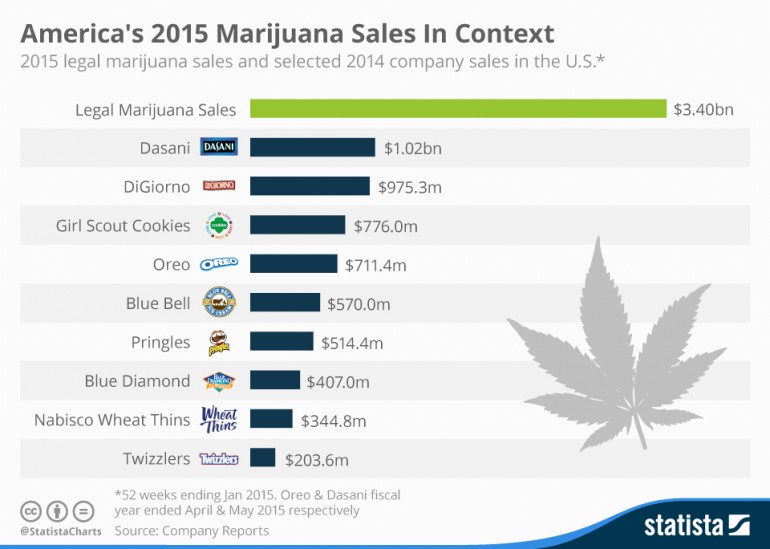 Need I remind you that Twizzlers are legal in all 50 states, where marijuana has only been available in Colorado, Alaska, Washington, Oregon and the District of Columbia?