Watch The Replacements Perform A New Song, 'Whole Foods Blues'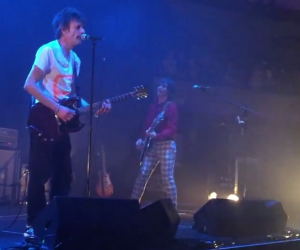 The Replacements have been performing a new song titled "Whole Foods Blues" during their current tour. Video of the song, literally written about the grocery store chain, now exists.
The song features a laid-back, bluesy vibe, with plenty of guitar soloing throughout.
According to Billboard, the band has produced seven or eight new songs over the course of multiple studio sessions. Though there's no immediate plan for releasing the music, the band has plenty of other projects in the works, including vinyl box sets and a documentary.
Watch the band perform "Whole Food Blues" below, and see the band at The Riviera on Wednesday.