Watch Robert Plant Join Jack White For "The Lemon Song" In Argentina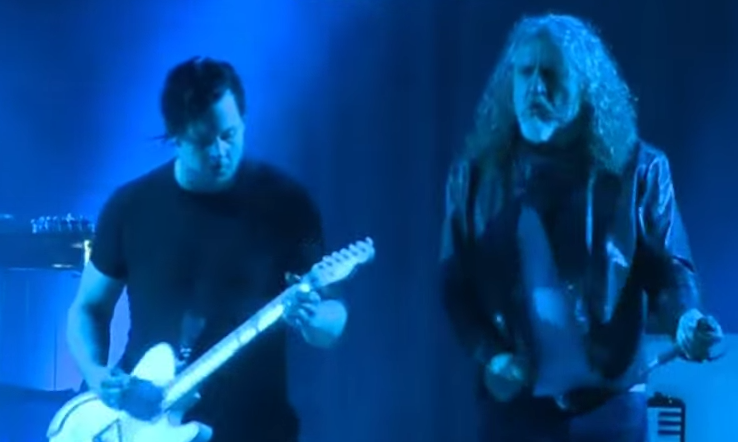 Though Jack White has occasionally covered Led Zeppelin's "The Lemon Song" on the Lazaretto tour, he offered a special performance featuring Robert Plant on vocals at Lollapalooza Argentina.
As one could expect, the song's energy couldn't be higher, with White's band offering a massive reinforcement of the track's classic riff. Plant's vocals still sound outstanding, and the singer is visibly having a blast joining White in front of the massive audience.
Watch the video below, compliments of Antiquiet.