WATCH: Karl Denson's Tiny Universe Perform Run DMC's "It's Tricky", "Peter Piper" On NYE @ Park West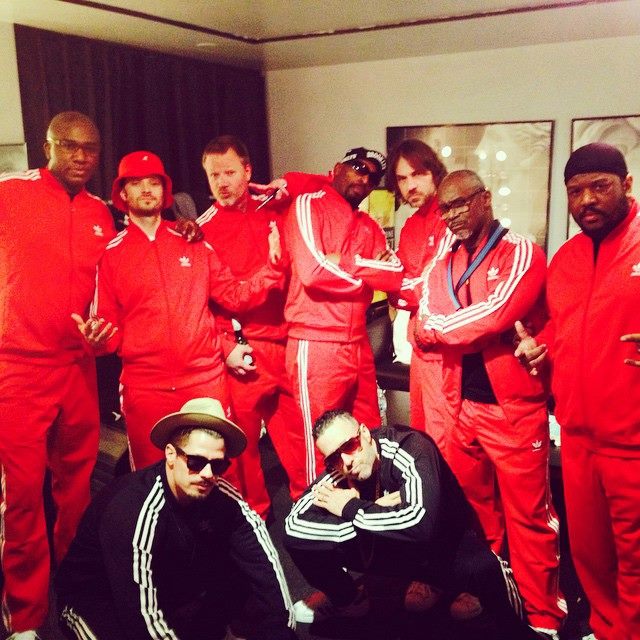 Karl D and his boys played Chicago on New Year's Eve for the third consecutive year.  While last year, they shared the stage with Robert Randolph, this year there was a bigger twist -- transforming themselves into a RUNDMC cover band for the holiday.  Yeah, I'm calling in KarlDMC,
There they are above decked out in their Adidas (courtesy of their instagram feed). And luckily, some crafty YouTubers were on hand to capture the funk / old skool hip hop fusion.
Check out "It's Tricky":
And "Peter Piper":

And some old fashioned Karl Diesel from the first set, courtesy of YouTuber tjdchi