Watch A Video For Jim James' New Solo Song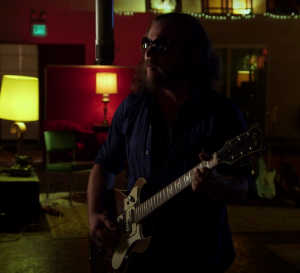 My Morning Jacket's Jim James recorded a new song, "Take Care Of You," for the soundtrack of No Escape, a film starring Owen Wilson, Lake Bell and Pierce Brosnan. The soundtrack is out now, and James shared a music video for the song which juxtaposes the singer with clips from the film.
The song features a spacey introduction before becoming a full-on folk track, complete with a wonderful vocal hook.
Jim James is expected to release the follow-up to his debut solo album Regions Of Light And Sound Of God in 2016.
Watch the video for "Take Care Of You" below.