Vulfpeck Christens Savage Smyth With Two Crazy Shows
Reporting / Photos: Ryan Mannix & Jesse McMahan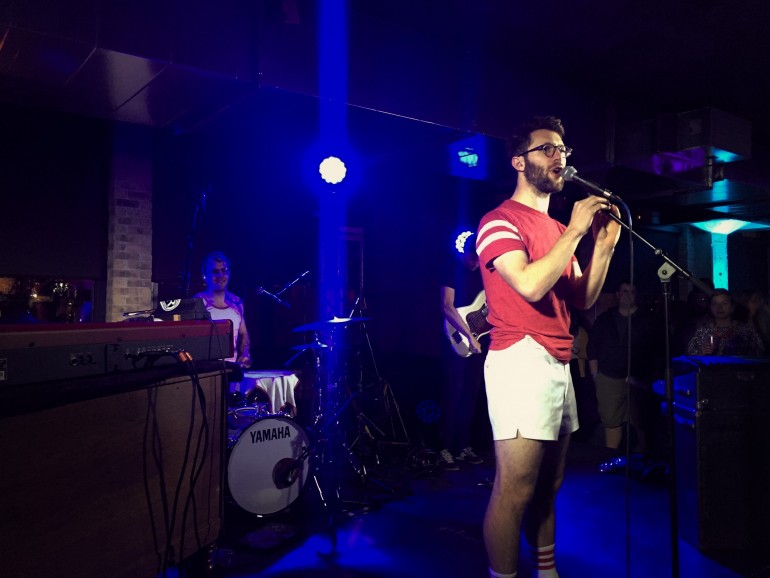 Vulfpeck has come up so fast and so furious in the last year, it's nearly impossible to predict their next move.
Chicago has been an early supporter of this Ann Arbor, Michigan-bred band, so when it came time for plotting a return to the city -- post-Brooklyn Bowl multi-night sellout and bookings at some of the most high-profile festivals in the country -- the band known for thinking outside-the-box simply tossed the box aside and built a new one from whatever was lying around.
Vulfpeck presents as a tight-knit crew of music nerds, and Tuesday's shows were filled with their ultra tight spin on deep syncopated funk. The crowd -- nerdy in our own right -- had several reasons to be blown away.
The 200 tickets made available for each of the two shows were free ("sold" out instantly). Free beer was provided by Shorts Brewery (a Michigan staple just now entering the Chicago market).
Upon leaving the venue, the band greeted us with handshakes and $1 bills. The money was "our share" of the royalties from an album put on Spotify a few months ago. Yeah, it was only $1, but nevertheless: amazing concept, delightfully insane and perfectly executed.
On top of everything, the show took place in a brand new River North venue, mixing up a kind of a hip, urban vibe of a loft apartment building with a secret club speakeasy environment. The entire fourth floor of the newly christened Savage Smyth was gutted and open. Although unavailable at this show, there were stairs that led up to a rooftop deck. The very un-Chicago-like security team was dressed in suit and ties and extremely friendly.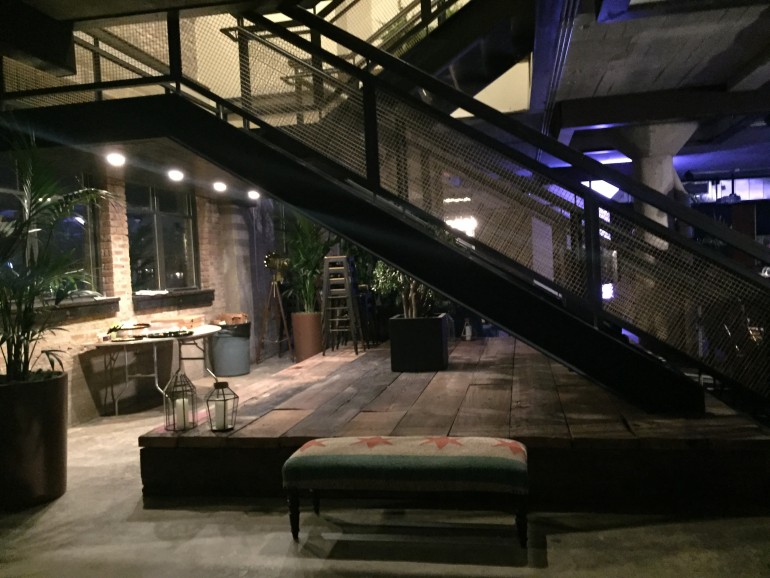 For their part, Vulfpeck put on an incredible live show. The crowd was alternately laughing, screaming, jumping, and singing in harmony with the band. Basically, smiling from ear to ear the entire time. (Did the free beer have anything to do with it?).
Opening with one of their most recognizable tunes, "Christmas in LA", got the energy up really quick. A bare bones version of The Band's "Up On Cripple Creek" was solid, and injected with a bit of a carefree Vulf-soul feel.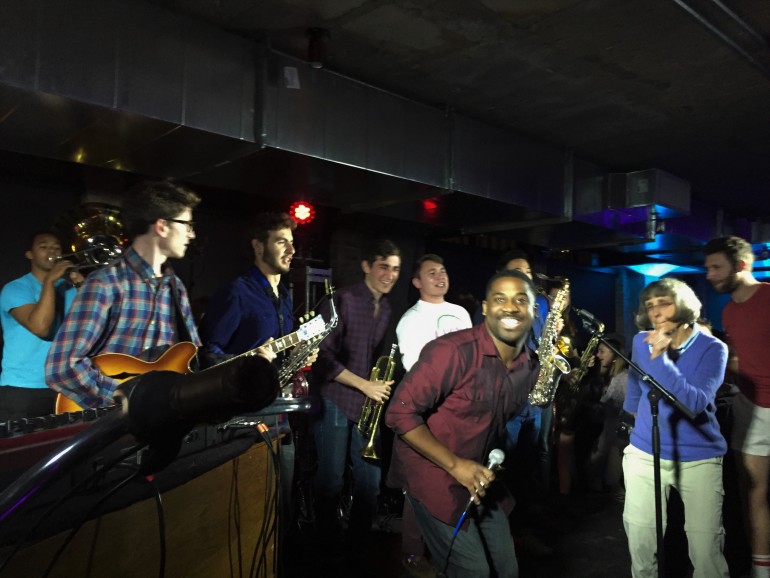 To the delight and surprise of everyone, the band brought up on-and-off member, Antwuan Stanley, to sing such favorites as "1612" and "Funky Duck" (which also featured Jack Stratton's mom leading the crowd through the dance and University of Chicago horn ensemble Dirt Red Brass Band). The rare appearance by Stanley was another special treat in an evening packed with them.
The band's minimalistic approach to funk doesn't often feature over the top solos, but towards the end the set, bassist Joe Dart proved why he's one of the most respected low ends in the scene.
Only complaint: the sound wasn't great, but you can give them a pass for the first show in a new room.