Viktor Hertz Crowdsources 'Secret Pictogram Project'
We've been big fans of the work of Swedish graphic designer Viktor Hertz for a few years now. His series of song pictograms for Bob Dylan, The Beatles, David Bowie and more have long been some of our most perennially beloved content shared over here.
As a freelance designer, he's using some of that creativity to help him continue to produce, and it should really benefit those who really enjoy his work.
'The secret pictogram poster project'
Viktor Hertz is a graphic designer from Sweden, most known for his pictogram posters in various themes. For his next project, he turns to global crowdfunding website Kickstarter, seeking both support and help with deciding which one of his poster ideas to complete next. The secret projects will only be revealed for backers, and the campaign is running for 30 days, ending on November 21st. It's also a great chance to get his existing posters at a very reduced price, and also some unique pictogram portraits, limited to a number of 20 available pledges.

Read more at the Kickstarter page: https://www.kickstarter.com/projects/viktorhertz/the-secret-pictogram-poster-project
Check out his work and give him a bit of support if you enjoy it.  Some great stuff for film buffs as well as music fans!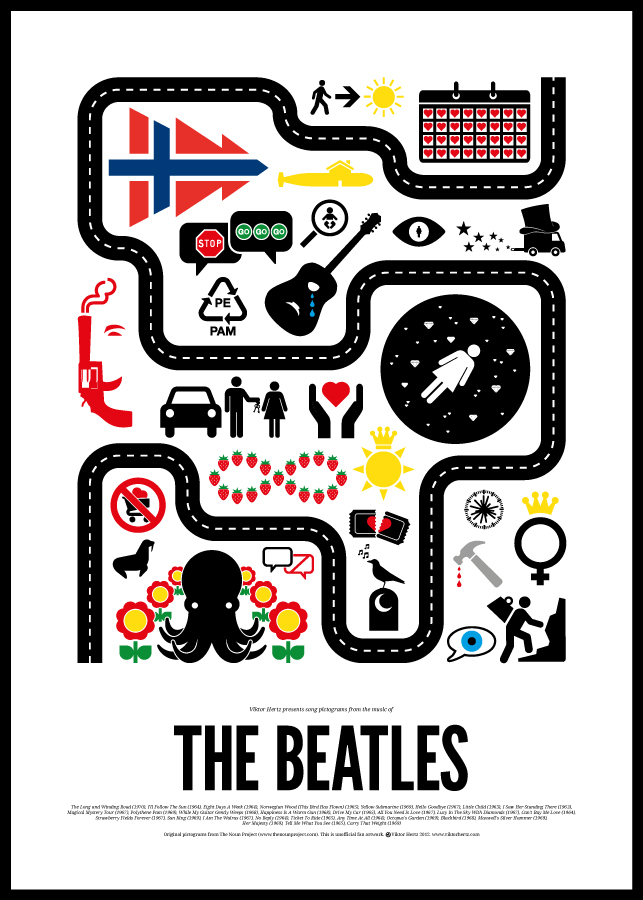 Click for some help with the answers!