Tinley Park Shed Gets Fifth Name: Hollywood Casino Ampitheatre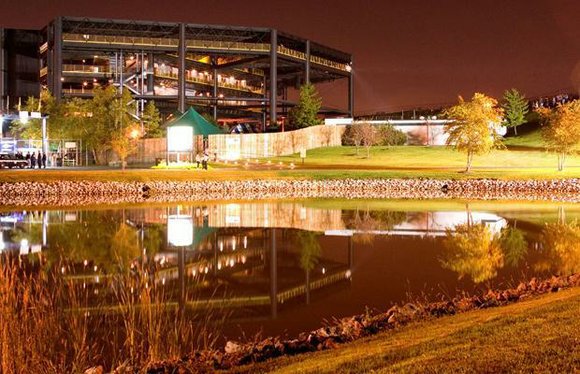 The 28,000 capacity shed celebrates its 25th anniversary this year and received it's fifth official name after Hollywood Casino acquired the naming rights, which they also did for the former "Riverport Ampitheater" outside of St. Louis.
Although generally reviled by many Chicago area music fans due to it's far south suburban location, antiseptic ambience and questionable security, it has hosted some significant events for our corner of the music world.
In its inaugural year, a tour closing 3 night run by the Grateful Dead, which turned out to be Brent Mydland's last shows with the band
Early versions of Lollapalooza when it was still a traveling festival
A barn-burning August 1993 show with Phish featured on LivePhish Vol. 7, before their draw could quite justify that size venue in this market
Phish's return in 1997, which featured a guest spots by Sugar Blue and killer versions of Wolfman's and Gumbo... along with a much healthier crowd
In 1998, the edition of the Furthur festival with The Other Ones headlining, in which Phil Lesh returned the fold
Also in 1998, a edition of Farm Aid which featured a Wilco set and the classic Phish / Neil Young pairing
Farm Aid's return for its 20th anniversary in 2005 with a Buddy Guy / John Mayer duo and Widespread Panic setting the table for the big guys
HORDE stops in '93, '94 and '97 which featured Crazy Horse, Allman Brothers, Panic, Col Bruce & The ARU and many more
Over the course of it's existence, it has been known as the World, the New World, the Tweeter Center and most recently First Midwest Bank Ampitheatre. In more recent years, as LiveNation gradually calcified how shows are booked and promoted in major markets, the programming has skewed more towards "suburban friendly" pop, classic rock revivals or nu-country artists.  It draws in the neighborhood of 400,000 each season to its shows.
I'd expect more of the same now that it's Hollywood Casino Ampitheatre -- the venue will have new signage reflecting the brand and a proximate location to their gambling operations in Joliet and Aurora -- but what act(s) would get you back to Tinley Park for a show?