Timeline: 45 Years Of The Allman Brothers Band
As we stare down what could be the final Beacon Theater Run in the forty-five year career, I was hoping to find a visual that could put it all in perspective.
If you know where to look, wikipedia's got some great resources, and this chart provided me exactly what I was looking for.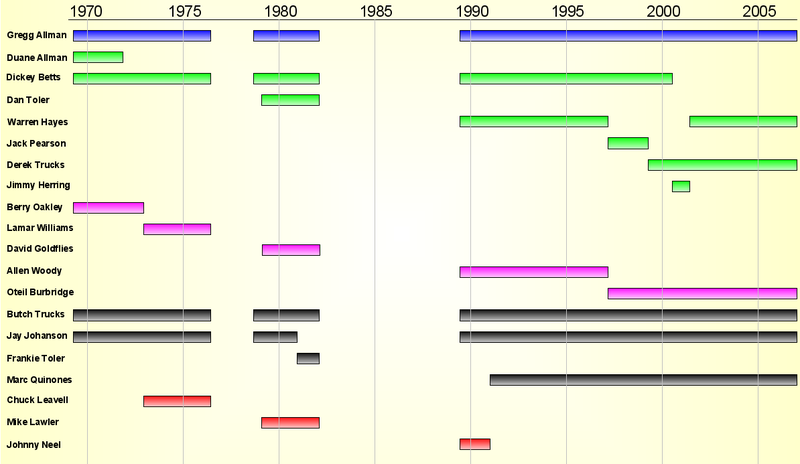 That's twenty men who have at one point called themselves a Brother, with Gregg and Butch the only two who made the entirety of the long haul (Jaimoe missed it my thismuch).  From the outsized influence though sadly short tenure of Stardog to the revolving door guitar slots (and accompanying drama) around the turn-of-the century, I've always believed that is more than who is in the band that makes ABB the ABB.  It is the spirit and community that has been cultivated amongst their ranks.
As a fan, it's been great to experience this latest (final?) incarnation with Warren and Derek, though I do miss Dickey from my early years of seeing the band.  Here's to a great Beacon run and a 2014 that puts an exclamation mark on this remarkable career.