The Flight Paths Into San Francisco Are Named With Grateful Dead References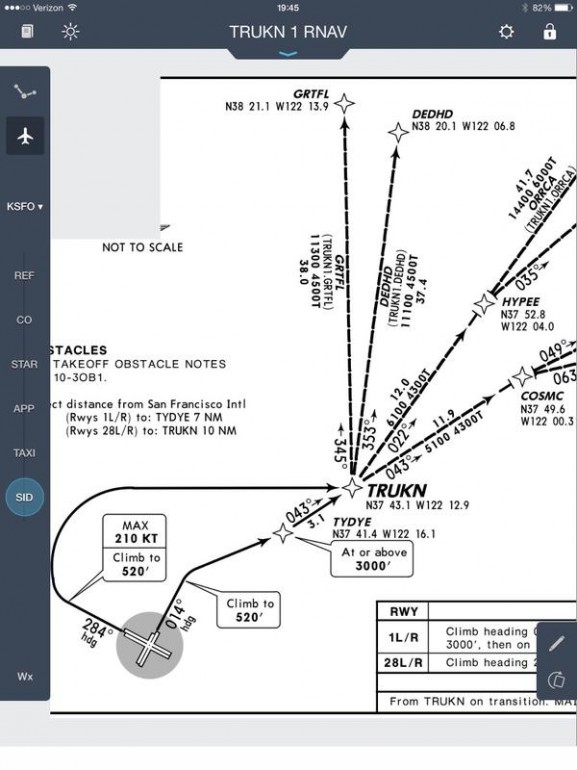 Yes, this is real, captured from the iPad of an air traffic controller at San Francisco International Airport (SFO).
It actually emerged several months ago via twitter, but figured it'd be appropriate to share in advance of this weekend.  It shows the locally named flight paths in and out the airport.  Notice anything?
TRUKN (Truckin'), GRTFL (Grateful), TYDYE (Tie Dye), COSMC (Cosmic Charlie), HYPEE (Hippie) and DEDHD (Deadhead) all get Grateful Dead related names or references.   Pretty wild!