Taste Of Randolph Schedule Announced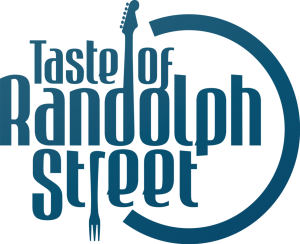 Annual food-focused street festival Taste Of Randolph comes to the West Loop June 19-21 and brings some big headliners to its music stage.
This year's festival includes Dinosaur Jr., The Dandy Warhols, Best Coast, Lettuce, Emancipator Ensemble, The New Mastersounds and more.
Festival entry is a suggested $10 donation, offering a cheap chance to see some big names. The festival will also have a  "DJ Dance Stage" hosted by The Mid.
Check out the schedule below.
Friday, June 19
Dinosaur Jr.
Lettuce
The Revivalists
The Bright Light Social Hour
Dreamers
JJ & Dre
Zebo Thibault
Phnm
Arkitek
Saturday, June 20
The Dandy Warhols
Emancipator Ensemble
Tennis
Novalima
Hey Rosetta!
Con Brio
People's Blues Of Richmond
Young Buffalo
Daniel Wade
Sunday, June 21
Best Coast
The New Mastersounds
Elephant Revival
Little Hurricane
Fort Knox Five
The Heard
Jakubi
Strung Like A Horse
Growler