Symphony Sunday: My Morning Jacket / Chicago Youth Orchestra @ Lollapalooza 8/5/07
There is something special when the worlds of rock and classical music collide. After months of preparation, the end products are only performed a handful of times, creating something truly unique for the lucky attendees. The Barn will feature a different rock / symphony fusion weekly over the next several weeks in a new feature: Symphony Sunday.
Yes, MMJ is playing at Lollapalooza again this year.
Yes, MMJ is playing in Chicago on Friday.  That show is sold out but there are plenty of alternatives for your show-going pleasure on that date.
Regardless, it'll be hard for either of those shows to top what you can listen to below.  Their 2007 Lollapalooza set is one of those perfect festival sets, one that comes in at just the right length and song list to make you want to listen to again and again.  The backing by the Chicago Youth Orchestra gives it that something extra that'll make this stand out in your collection -- check out the chilling "Gideon" and the smooth cover of Curtis Mayfield's "Move On Up" that makes effective use of every piece in the symphony.
The Stream (Click To Activate)
[mp3-jplayer tracks="My Morning Jacket - Intro - 2007-08-05 Lollapalooza Grant Park Chicago IL@http://www.thebarnpresents.net/music/mmj/20070805/t1.mp3, My Morning Jacket - Intro - 2007-08-05 Lollapalooza Grant Park Chicago IL@http://www.thebarnpresents.net/music/mmj/20070805/t2.mp3, My Morning Jacket - Anytime - 2007-08-05 Lollapalooza Grant Park Chicago IL@http://www.thebarnpresents.net/music/mmj/20070805/t3.mp3, My Morning Jacket - What A Wonderful Man - 2007-08-05 Lollapalooza Grant Park Chicago IL@http://www.thebarnpresents.net/music/mmj/20070805/t4.mp3, My Morning Jacket - Off The Record - 2007-08-05 Lollapalooza Grant Park Chicago IL@http://www.thebarnpresents.net/music/mmj/20070805/t5.mp3,
My Morning Jacket - Chicago Youth Symphony Intro - 2007-08-05 Lollapalooza Grant Park Chicago IL@http://www.thebarnpresents.net/music/mmj/20070805/t6.mp3, My Morning Jacket - Gideon - 2007-08-05 Lollapalooza Grant Park Chicago IL@http://www.thebarnpresents.net/music/mmj/20070805/t7.mp3, My Morning Jacket - Wordless Chorus - 2007-08-05 Lollapalooza Grant Park Chicago IL@http://www.thebarnpresents.net/music/mmj/20070805/t8.mp3,
My Morning Jacket - Dancefloors - 2007-08-05 Lollapalooza Grant Park Chicago IL@http://www.thebarnpresents.net/music/mmj/20070805/t9.mp3, My Morning Jacket - Just One Thing - 2007-08-05 Lollapalooza Grant Park Chicago IL@http://www.thebarnpresents.net/music/mmj/20070805/t10.mp3, My Morning Jacket - Golden - 2007-08-05 Lollapalooza Grant Park Chicago IL@http://www.thebarnpresents.net/music/mmj/20070805/t11.mp3, My Morning Jacket - Lay Low - 2007-08-05 Lollapalooza Grant Park Chicago IL@http://www.thebarnpresents.net/music/mmj/20070805/t12.mp3,
My Morning Jacket - One Big Holiday - 2007-08-05 Lollapalooza Grant Park Chicago IL@http://www.thebarnpresents.net/music/mmj/20070805/t13.mp3, My Morning Jacket - Run Thru - 2007-08-05 Lollapalooza Grant Park Chicago IL@http://www.thebarnpresents.net/music/mmj/20070805/t14.mp3, My Morning Jacket - Move On Up - 2007-08-05 Lollapalooza Grant Park Chicago IL@http://www.thebarnpresents.net/music/mmj/20070805/t15.mp3"]
Download full show (.zip mp3s)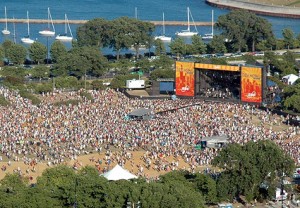 Setlist
My Morning Jacket & Chicago Youth Orchestra
August 5, 2007
Lollapalooza
Intro, Anytime, What A Wonderful Man, Off The Record, Gideon, Wordless Chorus, Dancefloors, Just One Thing, Golden, Lay Low, One Big Holiday, Run Thru, Move On Up