Stream or Download: Ryan Adams Covers Sonic Youth, Grateful Dead @ Lollapalooza 2006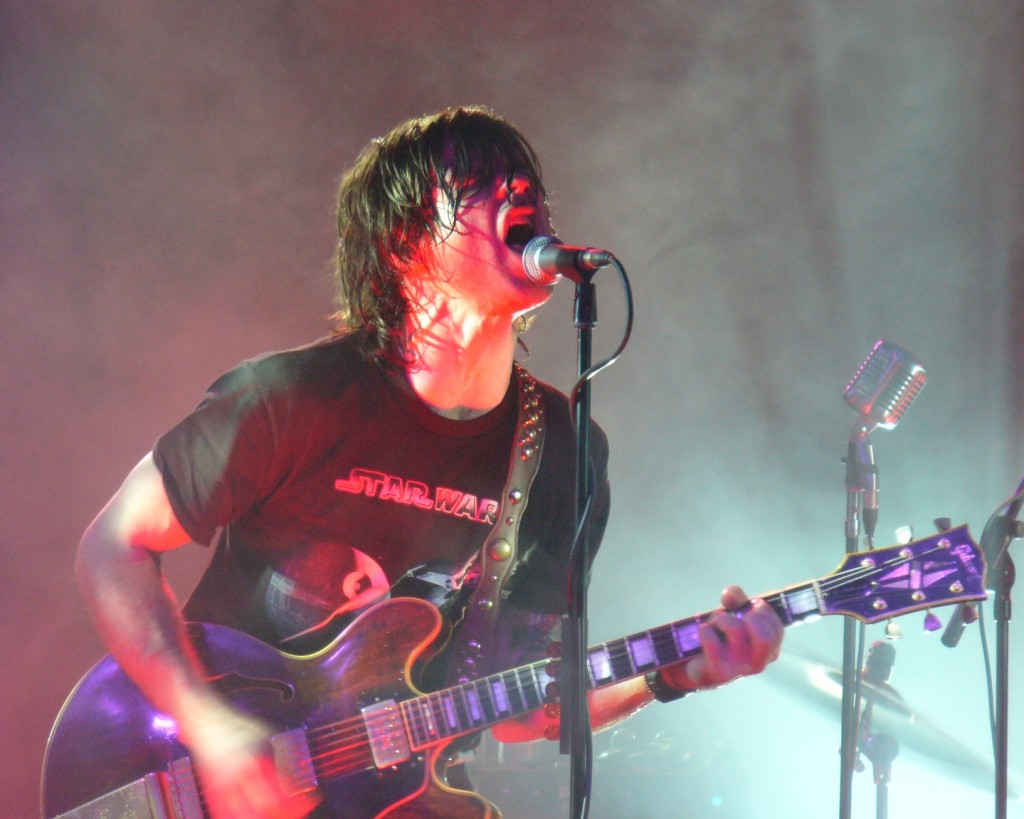 2006 was a key year for Ryan Adams. The productive songwriter released three albums the year before, Cold Roses, Jacksonville City Nights, and 29, and toured with the Cardinals in support of the new material. The tour found the band in great form and included a stop at Lollapalooza.
For their festival set, the band started strong, transitioning Jacksonville City Nights' "What Sin Replaces Love" into Love Is Hell's "Please Do Not Let Me Go" in a climactic, dramatic instrumental jam. The band's sound is generally massive, but slows down for the country styling of "Dear Chicago."
The show as a whole emphasizes collaboration with the band, Adams' songwriting backed by gritty electric guitar and an energetic rhythm section. Musicianship is of a consistently high quality.
The set takes an unexpected turn a mere twenty minutes in with a set of covers, linking Sonic Youth's "Expressway To Yr Skull" to Grateful Dead's "He's Gone," both clocking in at over six minutes in length. The Dead cover stays true to the original, the guitars full of twang and vocals as heartfelt as any Ryan Adams original.
Fortunately, this wasn't the end of his Grateful Dead tribute.
The excellent Cardinals track "Cold Roses" transitions smoothly into "Wharf Rat," which again doesn't stray from the original. Distorted guitars lead the song to its height as Adams handles the vocal melody perfectly. Soaring guitars and crashing drums become a dissonant, experimental improvisational jam which in turn becomes "Shakedown On 9th Street," an Adams classic and appropriate nod to the Dead within the setlist.
"Franklin's Tower" follows unexpectedly but briefly, the laid-back Dead jam serving as an interpolation between "Shakedown" and "I See Monsters."
In the end, the set hosted nearly as many covers as originals, despite Adams' massive output of original music in the years prior, offering a glimpse into an obvious admiration of Grateful Dead from a band most wouldn't immediately associate with the jam band scene.
Set I:
What Sin Replaces Love > Please Do Not Let Me Go > Dear Chicago, Peaceful Valley > Expressways To Yr Skull > He's Gone

Set II:
Hickory Wind, Cold Roses > Wharf Rat > Shakedown on 9th Street > Franklin's Tower > I See Monsters
[box type="download"]Download Entire Show (mp3 .zip via archive.org)[/box]
- Alex Wood