Setlist / Video | The Who with Eddie Vedder @ Allstate Arena 5/13/15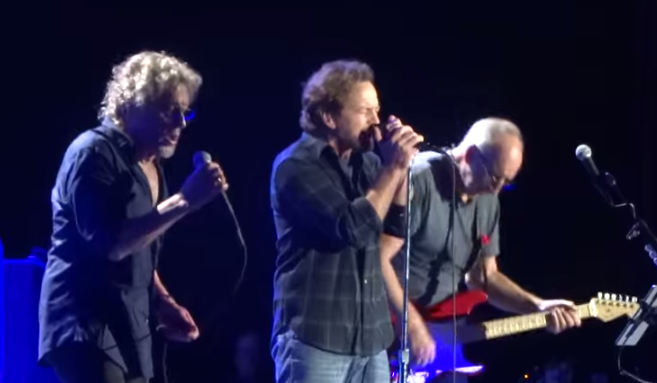 We'll have a review of this show up soon, but wanted to share the headline right away.
After sharing the stage at the tiny Martyrs' with Simon Townshend yesterday, Eddie Vedder headed out to the Allstate Arena for the full blown Who experience.  Eddie and Pete play a benefit tonight at Rosemont Theater.
Here's the complete setlist and many great videos by joeypgh1 and Sojahsey1
But first... Eddie Vedder on "The Real Me":