Setlist / Show Notes / Photos / Video Playlist: JB & Friends @ Hannah's Buddies Benefit, House Of Blues, Orlando 2/22/14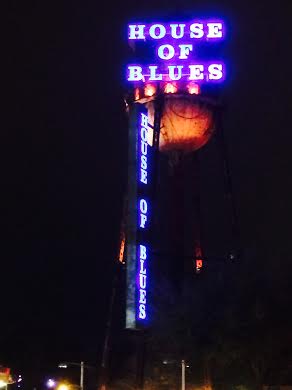 JB brought some good friends to join him for his traditional set at the Hannah's Buddies Benefit.  The Barn's Florida correspondent, Rich D. was on hand and gave us some typically detailed show notes, which I'll publish here with minimal editing..  Stay tuned for some of Rich's video and whatever clarifications we can add.
JB and Friends
February 22nd, 2014
House of Blues, Orlando, FL
Weather: 75 and beautiful.
8:00-8:30 pm: JB announces Nickel and the Polar Bears.
JoJo sits in with Nickel; Sunny joins too.  Lead singer says "Jojo tought me how to play music."
9:05-10:20:  JB comes out with Hannah and her crew.  Flannel, black jeans, boots.
Blue Indian - JB solo
Tickle The Truth - JB solo
"thank you, thank you, thank you"
Rock!!!! JB solo
"Welcome Mr. Jojo Herman and Sunny Ortiz!"
Journey Through The Past (Neil Young)
Blackout Blues
Chilly Water
"Welcome Mike Mills (REM)"
(Don't know the song - Jojo)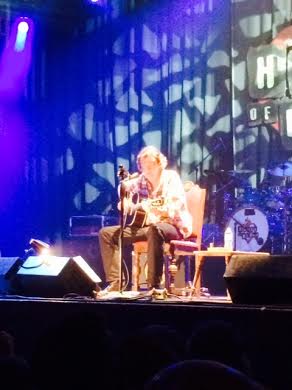 "Another Jojo lullaby coming your way" - JB
The World Is Spinning Against You (Smiling Assassins).  Sunny on drum kit.
Mike Mills speaks.  Sunny on drum kit.
Don't Go Back To Rockville (REM) Sunny on drums.
Smokestack Lightning.  Sunny on drums.  With Buck Williams on Harmonica.
"Ladies again" JB
"I've played REM shows that were shorter than that." - Mike Mills
The Weight!!!  Buck Williams, sax player from Dirty Dozen (Roger Harris? -ed.).
Not much JB chatter tonight.  Great stuff.  The Weight was AWESOME!!
Dirty Dozen Brass Band closed the show.  JB sat in for "Superstition" (video below).
Here's a ten song video playlist courtesy of YouTuber LaughingGasTreatment and Rich D.

And the event poster: