Review / Photos / Audio | Hard Working Americans @ Park West 5/14/16
Words: Ryan Mannix | Photos: Mandy Pichler Photography | Audio: J. Frank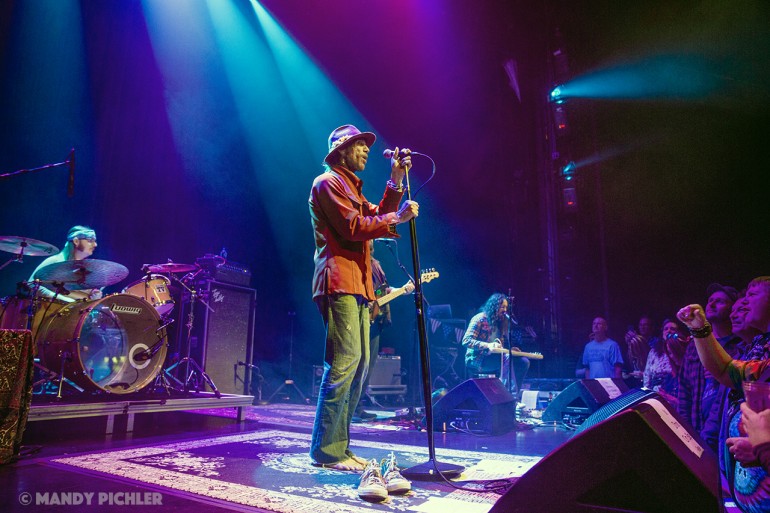 Hard Working Americans opened their summer tour at Park West on Friday night. For a relatively "new" band, the crowd certainly skewed older, and could appreciate the the spacious and comfortable venue. Park West is a beautiful place, and definitely one of my favorite rooms in Chicago.
The bandtook the stage and launched into "Stomp and Holler", a sing-a-long from their first album that had frontman Todd Snider proclaiming "I'm like James Brown/ only white and taller". Snider showcased his unique stage presence with some quasi- agger moves and a intense thousand yard stare.
It's very interesting to see him in this context, as my previous experience with him has been solo with a guitar. However, he doesn't play with HWA, but rather steps aside to get lost in the music, just like the audience.
"Something Else" was the first tune performed off the new record Rest In Chaos, which dropped only one day prior. While their debut featured select covers, Chaos features all original music (save for a cover of recently passed away songwriter Guy Clark's "The High Price of Inspriation"), and it appears to have set off a creative spark amongst the band.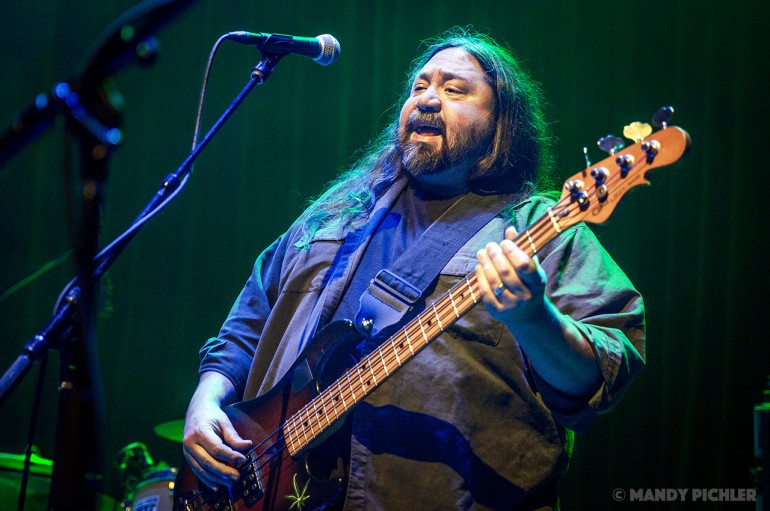 One can't overlook the connections to the Grateful Dead and the jamband scene as the band played fast and loose within the rock idiom, was a slick rearranged and interpreter of covers, and even could stretch it out and improv.
I was most impressed by their ability to slow it down for the bare "Wrecking Ball" -- all vocals and guitar with the band adding little swells of texture throughout. This extremely quiet and delicate moment was powerful -- another Dead-like overtone in the ability to bust out a ballad and have it fit so nicely into the set.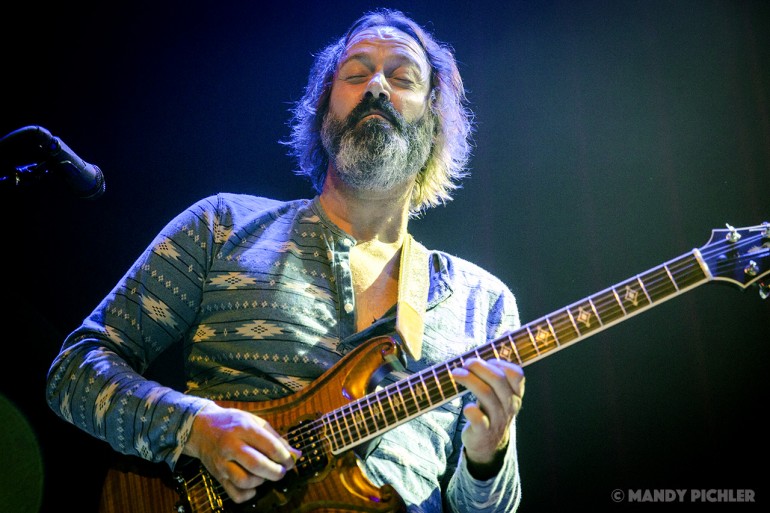 The show continued featuring a couple nice solos from Neil Casal. His playing definitely fits in the Garcia vein, with a tad more of a sharp, classic rock approach.
Widespread Panic's Dave Schools used his unique bass playing approach to wrap around Casal's melodies and to build tension and peaks. Schools' round, bossy tone really helped push the improvisation.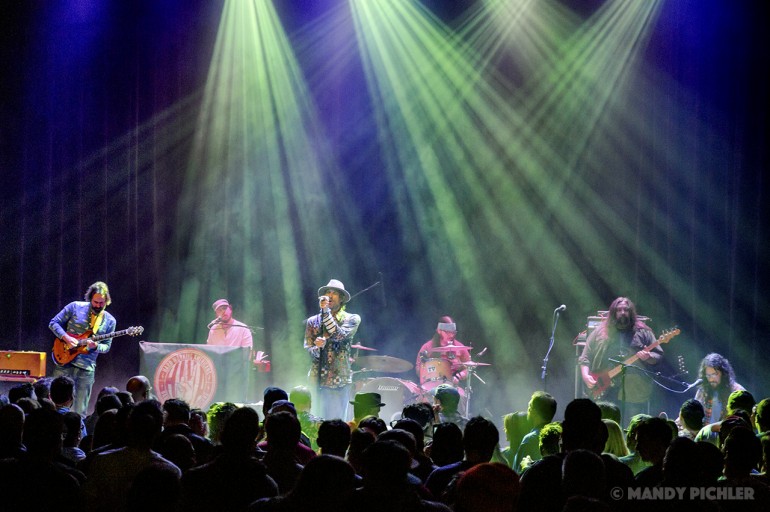 The band seemed to be having a blast as it closed with "Another Train" > "Is This Thing Working?" > "Another Train", featuring the immense lap steel skills of Jesse Aycock. The fun-loving, dancing crowd gave some loud support after the rockin' thirteen plus minute closer.
The encore began with "The High Price of Inspiration", a soft ballad, and led right into new tune "Acid". This dirty groove saw the band getting spacier than they had all night, and even ended in a complete noise freakout, something I was expecting to see at some point.
For the first show of the tour, working with a lot of debuts, the band was feeling it's way with the audience and trying to get let their enthusiasm for the material be contagious. By the time they return to Illinois -- at Summer Camp Music Festival later on this month -- they should be firing on all cylinders.
The Stream
Download Entire Show (mp3 .zip)