Prince To Release Funky New Album "Soon"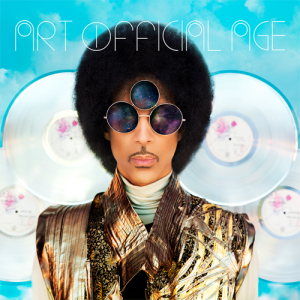 After releasing two studio albums in 2014, Prince shows no signs of slowing down. Today, the rock star announced another album with his band 3rd Eye Girl titled The Hit & Run Album.
The album will be Prince's 38th studio record and will be out "soon" according to the band, BBC reports.
"Super hardcore Prince fans that know every song he's ever recorded- we refer to them as 'The Purple Collective' or 'The Purple Army'- this album is absolutely for them, because it's super funky," the band stated in an interview.
"It's weird, there's a lot of experimental sound. It's just hit after hit and definitely caters to those fans who just love to hear what Prince has to say, rather than wanting to always hear that classic Purple Rain Prince sound."
Written by Prince in collaboration with Joshua Welton, who co-produced Art Official Age, the record was debuted during a DJ set after Prince's recent White House concert.
The record will feature a remake of Art Official Age track "This Could Be Us" as well as "1,000 Hugs And Kisses," a song dating back to Diamonds And Pearls.
Listen to lead single "Hardrocklover" below.