Preview and Performer List: Jazz & Colors at Field Museum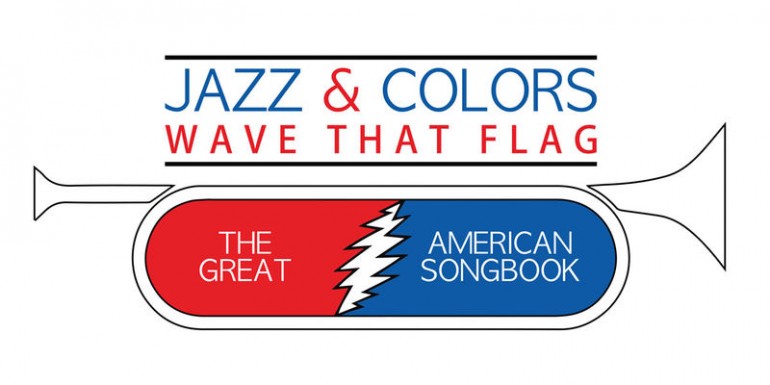 Paul Abella is a radio host, musician, writer and occasional contributor to The Barn.  His band, Jazz Plays Dead, will be performing at this event and a late night Sunday 7/5 Show at The Store in Lincoln Park.  We are thrilled to have him break down the concept and artists for us.  -ed.
This week is a smorgasbord of amazing music, the likes of which haven't been seen in, well... ever.  This is a situation where multiple genuine headliners are flying into town to provide after-show and pre-show entertainment for a band's gigs. The entirety of Chicago is going to turn into Shakedown Street from July 1st through the 5th with appearances from moe. Leftover Salmon, Thievery Corporation and a list that just seems endless.
It has prompted some very interesting gigs popping up in some very interesting spaces. For jazz fans with some curiosity about the Grateful Dead's music, or jam fans wondering how jazz groups might attack the "The Great American Songbook" of the Grateful Dead, Jazz & Colors might be one very worthwhile option.
Held at the Field Museum, Jazz & Colors features 10 different Chicago Jazz bands playing a single setlist of Grateful Dead associated songs at various places throughout the museum from 12:30 to 3 on Saturday, July 4th.
Here's what they will tackle:
First Set
Shakedown Street, Dancing In The Streets, Mississippi Half Step Uptown Toodeloo, Maggie's Farm, Cassidy, U.S. Blues
Second Set
Casey Jones, Truckin > Wang Dang Doodle, Dark Star > Spanish Jam, Deep Elem Blues, Playin' In The Band, Iko Iko > Not Fade Away
It's an interesting concept, and an even more interesting one when you realize just how varied these ten groups are.
I think we can safely assume that some bands will focus on the bluesier aspects of the Dead, like "Truckin'", "Wang Dang Doodle", "Deep Elem Blues" or "Iko Iko", while some will dig into the open prairie that is "Dark Star", and some others will appreciate the structure of "Casey Jones", "Shakedown Street" or "Mississippi Half Step Uptown Toodeloo".
While I can't be certain of what will happen at the Field Museum on July 4th, I can tell you that you're going to hear some of Chicago's best musicians. There some speculation in here, but let's break down the artist list...
Bird Song Quintet – an all-star group with guys that know the Grateful Dead's music as well as anyone – Pat Mallinger and Ted Sirota play in Sabertooth every Saturday night at the Green Mill, and they've been knocking out Grateful Dead tunes as part of their sets there for decades.  Pat will also join Terrapin Flyer at Martyrs over the weekend.   Dan Moulder is a go-to keyboardist on the Chicago scene, and Paul Kogut just plays a metric ton of guitar. These guys KNOW this music, love this music and are going to play it very, very, very well.
Frank Catalano Sextet – Frank has played with Phil Lesh and boasts a band with Jared Rabin (a top notch guitarist who has been in a few excellent bands in Chicago in the past decade and change) and Mike Jeffers (an outstanding drummer with a love of the Dead). Expect a lot of power and a lot of funk from these guys. The first word that comes to mind is "explosive."
Marlene Rosenberg Project – Rosenberg's group will likely be one of the most interesting of this event. Marlene is a very tasteful and hard grooving bassist that can make anything swing. Add on one of Chicago's finest guitarists in Neal Alger (who also happens to love the Dead), and a killer saxophonist and drummer? Yeah, they'll be awesome.
Makaya McCraven is a Chicago drummer who is tasteful, seemingly has all of the chops in the world and has an outstanding band along for the ride with him. Justefan is a simply mindboggling vibes player, and Matt Ulery is a bassist and composer to be reckoned with – his album, Music Box Ballerina, is one of my favorite local discs of the last 15-20 years, hands down.
Marquis Hill, winner of the 2014 Thelonious Monk trumpet competition, is already a big name in Chicago, and is about to become a big name worldwide. His band is, like McCraven's, stacked full of A-list talent with a rhythm section any other band in Chicago would die for. They'll also be the only group on the 4th with a vocalist (the sublime Sara Marie Young), and I would expect them to bring some cool grooves and interesting twists and turns to this music.
Twin Talk – Dustin Laurenzi, Katie Ernst and Andrew Green played last year's Chicago Jazz Festival and I think the best way to describe them might be super heady cocktail jazz. I wouldn't expect the fireworks that you might see elsewhere in the museum, but a contemplative "Dark Star" or a "Cassidy" that gets into some altogether different space would not at all be out of the question.
Guessing from their records, both Diane Delin and Bethany Pickens will likely play smart, swinging and grooving takes on the Jazz & Colors set. And frankly, the Ernest Dawkins Boglifier sounds so off the wall, that I can't even begin to tell you what they might do.
All in all, Jazz and Colors will be an outstanding way to spend the afternoon, and depending how our fickle Chicago weather holds up, it might certainly be the driest. It will definitely be the swingingest.
Considering that Jazz & Colors is included in the price of admission to the museum this weekend, for folks already at Soldier Field or near it, this will be one of the best ways to spend $31 (or if you're doing other touristy things in Chicago, Field Museum Admission is included in the $96 City Pass) that you can possibly think of.