Photos / Stream / Download: Jeff Austin & The Here and Now @ City Winery 3/7/14
Not even fatherhood can keep a good man down.
While Jeff Austin sat out a recent Yonder Mountain String Band run to stay home with his newborn daughter, he couldn't resist just a small run of shows with The Here & Now at the beginning of March, marking some of the last scheduled appearances for the configuration of Danny Barnes, Larry and Jenny Keel (he'll tour with Barnes and a few new faces starting in May).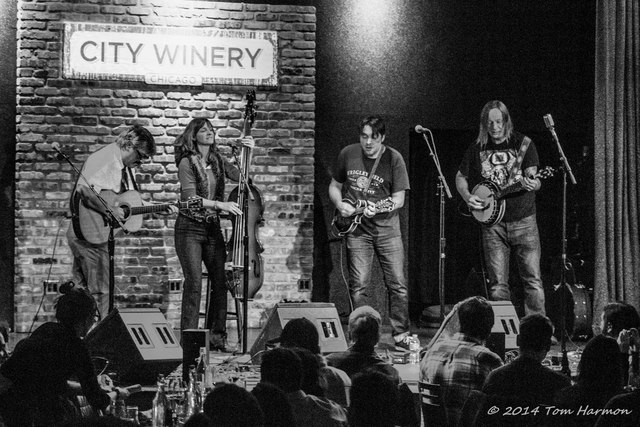 The brief upper Midwest swing found Jeff and the band in town for a pair of shows at Chicago's City Winery.  As Austin freely expresses from the stage (with Yonder or on his own), he feels a warm familial connection to Chicago, where he was born.  As usual, he had old friends and family in attendance for these shows which may have inspired some fine playing.
Certainly the presence of Barnes didn't hurt, whose wry humor and picking provide a worthy foil for Jeff's more manic personality.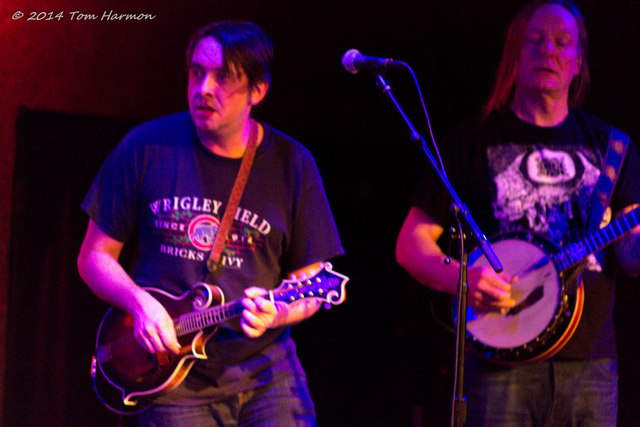 While the first show was a typical City Winery sit down affair -- the late show was tuned up for an after party vibe, as Bobby Weir and Ratdog had just let out moments before Austin and Friends took the stage down the street at the Chicago Theater. Wisconsin's Horseshoes & Hand Grenades opened up both gigs; relatively new guys in the bluegrass scene, check out some of their music (including a version of Pink Floyd's "Time" below).
We were fortunate to have Tom Harmon capture the spirit of this pair of shows -- in some superb photographs and via soundboard audio.  Have a look and listen.
Stream Early Show
[box type="download"]Download Early Show (mp3 .zip) [/box]
Stream Late Show
[box type="download"]Download Late Show (mp3 .zip) [/box]
Stream Horseshoes & Hand Grenades Late Show
[box type="download"]Download H&H Late Show (mp3 .zip) [/box]