Photo Set & Videos: Full Court Press 4 @ Abbey Pub 10/5/12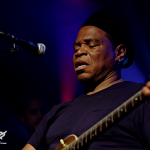 The stars came out to shine once again on Friday at The Abbey Pub and it proved to be another well documented event.  We are pleased to be able to feature a substantial photo set from Mike Kaiz Photojournalism as well as a 5 song, 33 minute video playlist shot by Charles Izenstark, to recap the highlight-filled Full Court Press 4.
As usual, the evening was divided into four quarters of music and an overtime.  Zappa alum Ray White led the Third Quarter crew through a poignant reading of Grateful Dead's "Wharf Rat", dipped into the Zappa canon for "Willie The Pimp" and laid down some pretty nasty Chicago blues as well.  Some seriously diverse playing.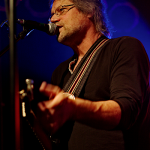 The First Quarter took on a hard rock edge, when Tony McCullough dropped the saxaphone and delivered some lead vocal on Soundgarden's "Spoon Man".  By the Fourth Quarter, Old Jack Groove Company opened up the Sykynrd songbook for a run through of the way-underappreciated "Simple Man".  Jon Gram's vocals are on point.
Check out the full 46 photo gallery below the video!
Click here for the complete lineup of musicians.
[gallery link="file" columns="2" orderby="ID"]