Photo Gallery | Old Shoe & Friends @ Snow Shoe Festival 2/6/16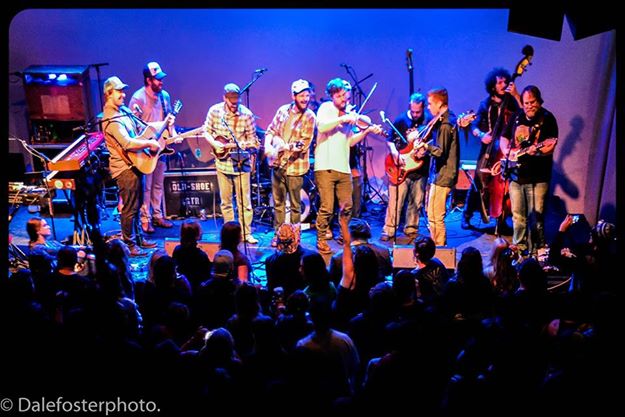 As Chicago's Old Shoe becomes more of a force on the regional touring scene, they have been amping up their game for their Chicago plays.
One of my favorite of this site's photo contributors is Dale Foster -- whose journalistic style truly captures what it's like to be at the show.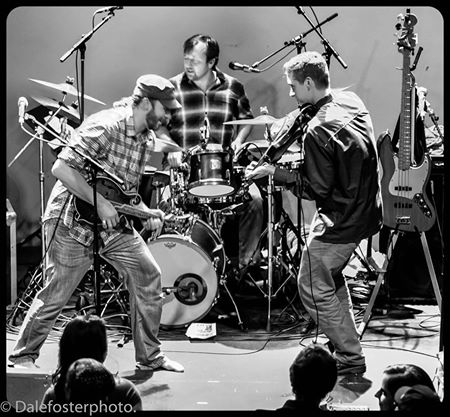 These two forces came together at the 2016 edition of Snow Shoe, Shoe's indoor winter festival which assembled Horseshoes & Hand Grenades (fresh off Greensky tour), Old Salt Union, and artist-at-large Dan Andree at Chicago's 1st Ward / Chop Shop.  Now that's a scene, and Dale wove his typical magic web with dozens of great snaps from the band to the fans to the venue.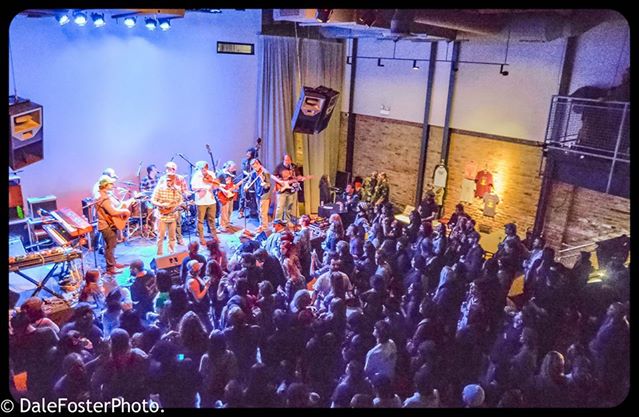 Saturday, February 6th - SNOW SHOE - Chop Shop - Chicago, IL
Money For Nothing, Snow Reggae, It Never Left Me, Denver Down, Welcome Home, Ragweed Jones, Oneida County, Army of One, Bayou Honey, Freak Flag, Thrill is Gone %, Dust Bowl %, Midnight Moonlight $, Rivers High $, Hobo Song $, Beer $

E: How Mountain Girls Can Love $

Key: % with Dan Andree, $ with Horseshoes & Hand Grenades
Check out a quick video of the furious collaboration and then proceed to Dale's incredible photography.
Posted by Jaik Willis on Sunday, February 7, 2016