Party Time On Ogden Avenue: Spotlight Shows 5/20/11
The Barn is spotlighting two great shows along Ogden on Friday night.
Our friends in Paradise Waits will bring some Dead inspired jams to Brixie's.
If rocking blues is more your speed, check out the suburbs' most authentic blues bar, Harlem Avenue Lounge, and spend an evening with The Steepwater Band.
Previous items on the blog that you might like: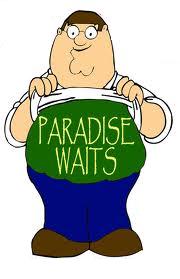 The Barn's Jeff Massey Interview
Jeff Massey: Solo and Acoustic
Symphony Sunday:  Bob Weir's First Fusion Stream and Download
Where are all the Dead cover bands and how do they get those names?