One Foot In The Blues: The Barn's School Of Rock
Let's say you've got a ton of soul, a wealth of talent and a hell of a creative streak.  You get off on loud guitars and the deep rumble of the bass.  Your music is an extension of yourself, a vehicle of expression for joy, pain, melancholy, even anger.  Muddy Waters, Willie Dixon and Howlin' Wolf provide the lens from which you've established your take on rock, and it is filtered through the myriad musicians who have interpreted and reinvented their blues ever since. You yearn to share your own musical vision with the world and define your own space in the musical landscape.
You're cooked right?  The chips are stacked against you.  Let's face it, the charts aren't exactly burning up with guitar driven, straight-shooting rock.  Where the grimy cool of bands like the Rolling Stones once captivated the nation, that fascination seems like a relic of days gone by when confronted with the glitzed-up super-stardom of the twenty-first century Stones.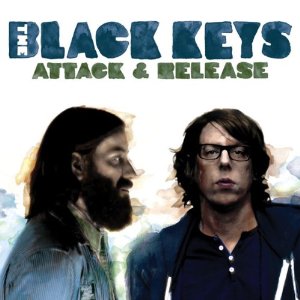 And yet, we exist.  And by "we" I mean the people that love this kind of music.  Audiences still crave good old-fashioned electric guitar crunch, its authenticity and grit.  It makes a connection to people like almost no other type of music.  In a way it is timeless, resonating deep into the roots of American musical traditions, but still offering structures that are wide open for interpretation.  It inspires passion in its fans and it drives its makers.  Its finest practitioners bubble to the top.
Substance reigns supreme over style in this world.  Starting with the same basic framework, there are different paths to the top.  From the jazz-infused improvisational certitude of Widespread Panic and The Allman Brothers Band to the Stones-y swagger of The Black Crowes.  From the hill country boogie of North Mississippi Allstars to the indie-punk blues sensibilities of The Black Keys.  To co-opt and paraphrase the wisdom of the immortal Frank Zappa "great blues based rock-and-roll is not dead, it just smells funny"; and the spirit of Cream and Jimi Hendrix live on through vital power trios like Gov't Mule and The Steepwater Band.
What follows is The Barn's take on the things that go into the pot when cooking up a recipe for inspired rock with one foot in the blues.  Consider this an intro course into the realm of soulful, substantial rock-and-roll, a walk down the path blazed by some of our favorite purveyors of the sound.
1.  Nail the sound.  Own the sound.
First, get those guitars sounding just right.  Not everybody will have the jaw dropping technical proficiency of Widespread Panic's Jimmy Herring, but nevertheless, getting the guitar out front and center is key.  Ideally, the sound should slice right though the listener.  At its core, this is guitar based rock and whether its twin the guitar attack of the Crowes or Warren Haynes' soaring leads in the Mule, it'll be the loud yet melodic riffs that hooks the listener and cements the bond with the performer.
Widespread Panic - Live In Chicago 2009, "Disco"

The bass, too, can be a lead instrument.  Not regulated to the background or simply keeping the time, audiences certainly feel the thump of North Mississippi Allstars' Chris Chew or Steepwater's Tod Bowers deep in their bodies.  These players give the guitar heft and allows the band to be loose and funky, while not skimping on power.
But this music can also swing and drummers play a key role as well.  In nearly every case, when the ensemble starts working up a head of steam, a thick and soupy psychedelia emerges and it is this that transports the audience.  Consider Patrick Carney of The Black Keys, even on their studio recordings, his John Bonham-esque beats fiercely compete with Dan Auerbach's guitar, to produce a whole that is greater than the sum of its parts.
You needn't have a throat full of gravel to nail the vocals (though it sometimes helps), but being able to emote is definitely a prerequisite.  Gregg Allman is the shining example here, earning mad points for 40 years of impossibly soulful vocals.  But Chris Robinson's honey voiced blues with the Crowes provides an counterpoint to this style, and his approach proves that even ballads can have the edge that rock fans demand.
2.  Bond like brothers
Is it a coincidence that some of our favorite artists actually feature siblings in the band?  Besides the seminal Allman Brothers Band (RIP Duane), both the Crowes and the North Mississippi Allstars are family acts.  I think it's because this kind of music draws strength from trust and familiarity within a band; and there is no deeper connection than blood.
Which is not to say that friends can't bond like brothers.  As a nod towards solidarity, Widespread Panic shares songwriting credits across all six band members on all of their releases, as theirs truly is a full band sound.
The Black Keys just named their most recent release "Brothers", which is no small part a comment on the working relationship of this duo.  It's not uncommon to see any of these bands grow deeply connected, keep the same lineups for many years, and generally grower tighter and more in tune with each other as time passes, most frequently as a result of…
3.  Get out there and play
The best bands don't just tinker in the basement or the garage, waiting years between tours or releases.  They hit the road and take the music to the people.  Even as  touring members of a large and established band like The Allman Brothers Band in the mid-nineties, Warren Haynes and Allen Woody hit the club circuit with drummer Matt Abts to establish their own identity and build a fan base for the Mule.  To this day, Warren manages to juggle participation in a number of touring bands with hosting an annual benefit concert and headlining festivals in addition to his recording.
For almost twenty-five years, Widespread Panic have been quintessential road warriors, bringing their fusion of rock, blues, jazz and southern boogie coast-to-coast and even stepping it up for special gigs on Halloween and New Years.  Working the scene from bars and clubs to theaters and arenas, these days they'll typically set up shop in a town, treating fans to multi-night runs, giving a chance to sample of their vast repertoire and swampy improvisational frontiers over the course of several shows without repeating material.
Check out the gig history on Steepwater's site for a primer on how to do it.  It starts by just playing anywhere you can, then building a regional following and branching out from there.  Everything from performing weekly residencies, taking slots festivals and even taking several jaunts across the pond, has been a part of Steepwater's plan and they continue to execute as they work their way up the chain.
4.  Get a mentor
Some might say that Steepwater made their most significant leap, after they brought the experience and vision of Marc Ford into the fold.   Their Ford produced album "Grace and Melody" has the gravity, polish and frankly, the balls, that comes with carefully harnessing something raw and elemental.  And while you can't deny Warren Haynes' singular talent, I think that he will acknowledge that the mentorship of Dickey Betts, Gregg Allman and Phil Lesh (Grateful Dead), that have allowed him to round out his skills and become world class on his own.
Although an established band in their own right by the time they hooked up, The Black Crowes collaboration with Jimmy Page fully legitimized them as torch bearers.  Filling out their sets with choice Zeppelin cuts and the raw blues that inspired them, the two disc set "Live at the Greek" is the document of something we knew was special at the time, and a decade on really feels like lightning in a bottle.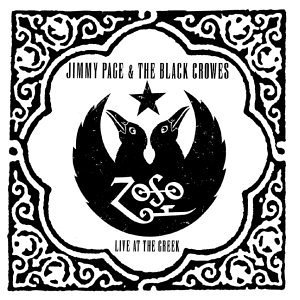 Mentorship  doesn't always come late in a career.  Take Luther and Cody Dickinson of the North Mississippi Allstars, who not only emulated, but also rubbed shoulders with legends RL Burnside and Junior Kimbrough, the forefathers hill country blues, during childhood, as well as receiving the inspiration their father Jim Dickinson, a legendary producer, pianist and singer.
And no mention of mentorship can be complete without mention of the other worldly wisdom of Colonel Bruce Hampton, Retired, who provided Widespread Panic, as well as other jambands, sage advice about shedding ego, letting themselves go and allowing the music to flow through them.  That bands who have heeded the advice of Col. Bruce have gone on to scale the heights of success in the scene.
5.  Collaborate, collaborate, collaborate
In this game, the trick is to look and sound mean, but to be nice.  The best bands keep their ears open for like minded souls and keep the doors to their stages ajar to welcome and encourage the whole slate of possibilities that await.
Nobody puts this into practice more than Warren Haynes, the godfather of all collaborators.  One of my all-time favorite musical memories came watching Jimmy Herring, Derek Trucks and Warren Haynes trade licks on a 40 minute "Afro Blue" encore at 3 am at Mule's New Year's Eve 1998 gig.   Among the latest additions to Warren's list of collaborators, Jeff Massey and Tod Bowers were welcomed to the Mule stage during a recent swing through the Midwest in which Steepwater opened (check the video below).
Steepwater, in turn, have done their share of the host duties.  Backing up Marc Ford for full sets, but also hosting jams with members of Drive By Truckers and Georgia Satellites.
Sometimes the collaborations will go deeper than one-offs.  Widespread Panic partnered with Dirty Dozen Brass Band for a summer tour in 1999 that spilled over into a years-long musical relationship, yielding a couple of fine albums:  "Another Joyous Occasion" and "Night Of Joy".  While this collaboration produced an enhanced version of The Panic, others form off shoot bands and side projects that are worthy acts that stand on their own (WSP's side project with the late great Vic Chessnutt for instance, brute).  The Black Keys collaboration with several renowned MC's, including Mos Def and RZA, produced the dirty blues / hip-hop hybrid known as BlakRoc and the North Mississippi Allstars bring the rapturous sacred steel gospel sounds with the help of Robert Randolph and John Medeski in The Word.
These bands, and others like them, employ these tactics to rev up audiences and keep the flame burning.  I fully expect others to follow this path and, as a fan, am excited to see who the artist next to stumble on and perfect the process will be.
For an in-person sample of the goods, come on out to see The Steepwater Band at Brixie's in Brookfield on June 19th.  Discounted, pre-sale tickets are on sale now.