Notes From The Jazz Underground Goes All Around The World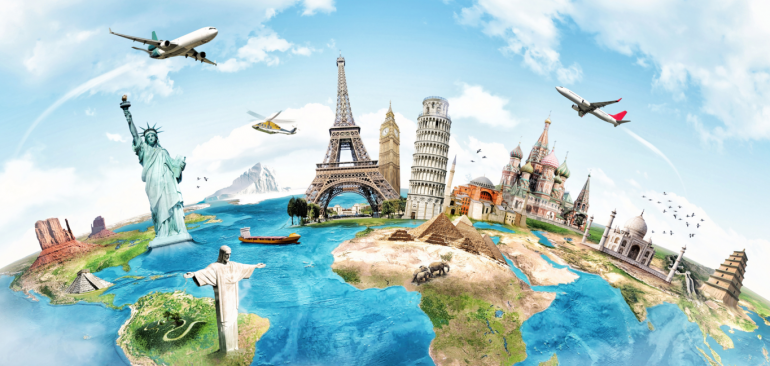 This edition of Notes From The Jazz Underground was culled from the May 27th broadcast.
If the theme of this playlist is "All Around the World", we'll cop to it being a fairly loose one.
The first hour was dedicated to Latin jazz, with some amazing music from Chinchano -- a local band that needs to be seen to be believed. They blend modern jazz with Afro-Peruvian rhythms and the results are spectacular. (Check out the bandcamp link below the Spotify playlist).
Ilhan Ersahain's Istanbul Sessions and The Sachal Ensemble (with Sean Lennon on an Elvis Costello tune, and Wynton Marsalis on the Ellington one) took us to a couple of different spots in Asia.
To wrap the show, Paul took us to Yankee Stadium in 1974 for the Latin flavored Bronx natives, The Fania All-Stars doing El Raton. Fun fact: that show had to wrap early because they caused a riot during a tune called "Congo Bongo" due to a raging conga duet from Ray Barretto and Mongo Santamaria. Riot causing jazz in Yankee Stadium. It happened.
Interspersed in our travelogue was new music from Chris Cheek (sorry, not on Spotify), Allison Miller's Boom Tic Boom (her and Todd Sickafoose are Ani DiFranco's rhythm section) and some prog rock with Magma.
Wait... who?
Want to know how awesome NFTJU listeners are? This dude showed up at the door at WDCB a couple of weeks ago with a flash drive filled to the brim with all sorts of amazing music, including everything ever done by the German prog group Magma -- and it's pretty jaw dropping stuff, so Paul included it in his trip around the world.
Check out the full playlist, and some additional tracks below.
Chinchano - "Marea Alta"
Jackie Allen Sampler (her Hendrix cover is not on Spotify, but check out this sampler on Soundcloud).
Complete Playlist
 
| | | |
| --- | --- | --- |
| Track | Artist | Album |
| Marea Alta | Chinchano | Un Cambio |
| Incident at Neshabur | Santana | Abraxas |
| Paseo | Harold Lopez-Nussa | New Day |
| Strawberry Jam | Chris Cheek | Saturday Songs |
| Ginger Something | Chris Cheek | Saturday Songs |
| High Noon (for Eddie Harris) | Chris Potter | Gratitude |
| The Children's Song | Eddie Harris | High Voltage |
| The Clutch | Chris Lightcap's Bigmouth | Deluxe |
| Otis Was a Polar Bear | Allison Miller | Otis Was A Polar Bear |
| Thank You, Boys | Jane's Addiction | Nothing's Shocking |
| Falling | Ilhan Ersahain | Istanbul Sessions |
| (What's So Funny About) Peace, Love and Understanding | The Sachal Ensemble | Song of Lahore |
| Blue Pepper | The Sachal Ensemble | Song of Lahore |
| Mirror of Youth | Murray Allen Carrington | Perfection |
| Dark Matter Problem/Every Leaf is Turning | Grateful Dead/John Oswald | Mirror Ashes |
| Manic Depression | Jackie Allen | My Favorite Color |
| Maahnt | Magma | Attahk |
| It's About That Time | Mark Isham | Miles Remembered |
| El Raton | Fania All-Stars | Latin-Rock-Soul |