Music Television: MTV vs. Yo Gabba Gabba
Bringing together our recent Talking Heads video retrospective with some of the characteristics of our suburban (with kids) readership, its time we drag out the old "whatever happened to music on MTV" cliche.  Done right, in Infographic form, this clever chart plucked from graphjam.com, features this month's Relix cover boy DJ Lance Rock, the hero of Nickelodeons neo-psychedelic children's show Yo Gabba Gabba, and his multi-colored cohorts.
Of course, grown up (*ahem*) fans of the show know you can count on today's hippest music acts, actors and comedians to drop by their world... it is only right to do a side by side comparison to the network that put the music in Music Television.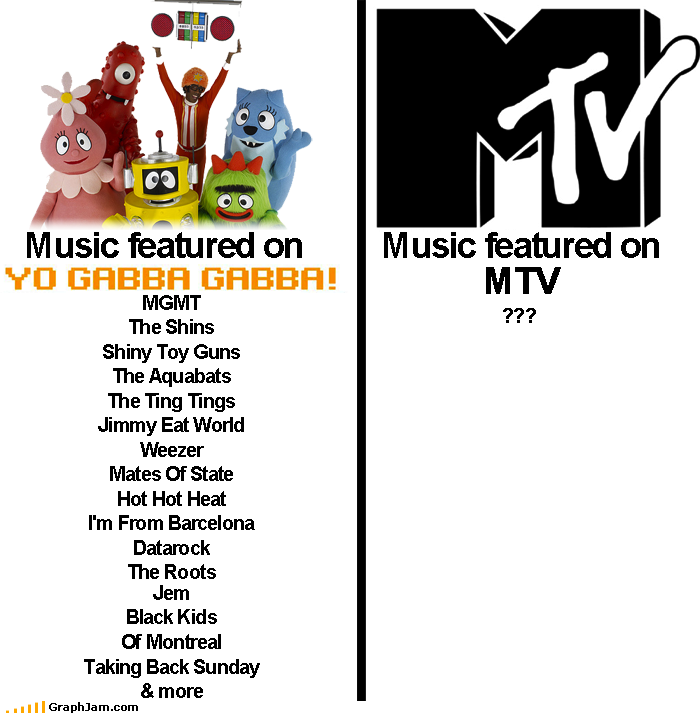 And this chart doesn't even include such Barn favorites as Flaming Lips, Keller Williams and Drive-by Truckers.  There's a party in my tummy... so yummy, so yummy!