M. Ward Announces New Album, "More Rain," Shares First Single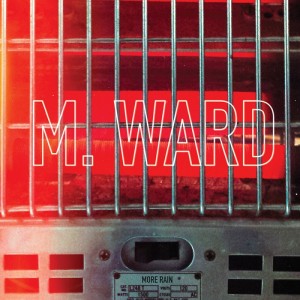 M. Ward hasn't released a solo album since 2012's
A Wasteland Companion
, instead focusing on touring and recording with She & Him. Now, the songwriter is back with a follow-up titled
More Rain
, to be released March 4.
As is often the case with M. Ward, the album will feature a number of guest musicians, including R.E.M.'s Peter Buck, Neko Case, k.d. lang, the Secret Sisters and NRBQ's Joey Spampinato.
According to Merge, his record label, the album was "imagined initially as a DIY doo-wop album that would feature Ward experimenting with layering his own voice," but "soon branched out in different directions."
Ward himself gave the following comment:
"I think one of the biggest mysteries of America right now is this: How are we able to process unending bad news on Page One and then go about our lives the way the style section portrays us? There must be a place in our brains that allows us to take a bird's-eye view of humanity, and I think music is good at helping people- myself included- go to that place."
Ward shared the first single, "Girl From Conejo Valley," which harkens back to the singer's older, less-polished sound, potentially even referencing "Helicopter" from 2003's Transfigurations of Vincent.
Read More Rain's track list and listen to "Girl From Conjeo Valley" below.
More Rain:
1. More Rain
2. Pirate Dial
3. Time Won't Wait
4. Confession
5. I'm Listening (Child's Theme)
6. Girl From Conejo Valley
7. Slow Driving Man
8. You're So Good To Me
9. Temptation
10. Phenomenon
11. Little Baby
12. I'm Going Higher